The Edmond post office shooting location.
Crime Scene Location in Edmond, Oklahoma, United States.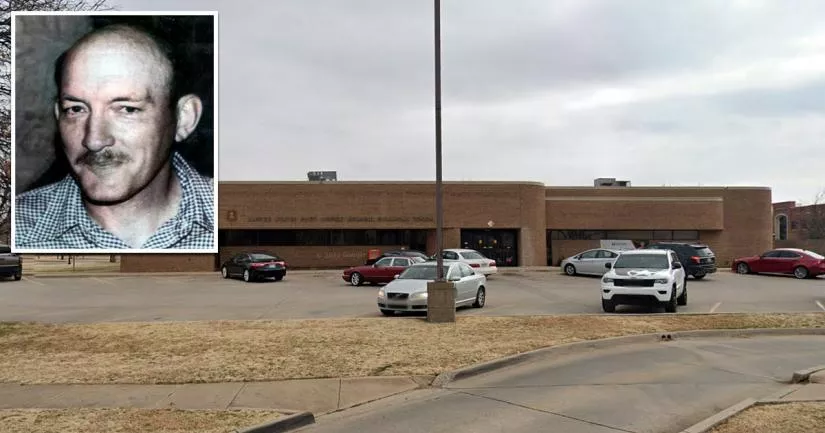 This is the location where the Edmond post office shooting took place.
It is situated at 200 North Broadway in the downtown area of Edmond, Oklahoma.
On the morning of August 20th, 1986, a part-time postal worker named Patrick Sherrill arrived at this parking lot with three pistols hidden in his mail pouch.
After entering the building, he sought out Richard Esser—a supervisor who had reprimanded him the previous day.
When he spotted Esser, he calmly walked over towards him, pulled out a gun and shot him dead without saying a word.
At that point, chaos erupted, as Sherrill turned his attention towards his coworkers.
According to one eyewitness account, he stood in the middle of the office with a .44 caliber pistol in each hand, firing at the staff members as they fled.
When a group of employees bolted for the side exit, Sherrill pursued them and killed one of them in the parking lot. He then shut the doors and returned to the main office area, where he proceeded to hunt down people who were hiding underneath desks and in cubicles.
Sherrill was a former marine who had obtained "expert" weapon qualification badges for both rifles and pistols. Using his skills and experience, he calmly walked from one workstation to the next, shooting his terrified colleagues as they tried to hide.
A few minutes after the killings began, the police arrived and set up a perimeter around the building.
After spending more than half an hour trying to communicate with Sherrill, they decided that it was time to send in the SWAT team.
When the SWAT team stormed the post office, they found his lifeless body inside, lying amongst some of the victims that he had gunned down. The 44-year-old appeared to have shot himself in the head shortly after the authorities arrived.
In total, fourteen employees were murdered in the attack. Six people were also injured.
At the time, it was the third worst mass shooting in American history.
The event (and others like it) inspired the phrase "going postal"—a slang term that describes someone who violently lashes out in anger.
In 1989, a memorial fountain was erected on the southern side of the Edmond post office, facing East Campbell Street. The fountain, which depicts a man and woman holding a ribbon, contains the names of the fourteen men and women who lost their lives in the massacre.
Edmond post office shooting location.
Below, you will find the address and the GPS coordinates for this location.
GPS coordinates.
The latitude and longitude coordinates for the post office are:
35.657917, -97.480388
Map.
To view directions on how to get there, you can use the Google Maps shortcut below:
Address.
The full address for this location is:
200 N Broadway
Edmond
Oklahoma
OK 73034
United States
Directions.
The post office sits on the corner of North Broadway and East Campbell Street in downtown Edmond.
Details about the general area.
Edmond is situated in the northern metropolitan area of Oklahoma City.
Photos.
Photos of the post office and other related images.
---
Post office.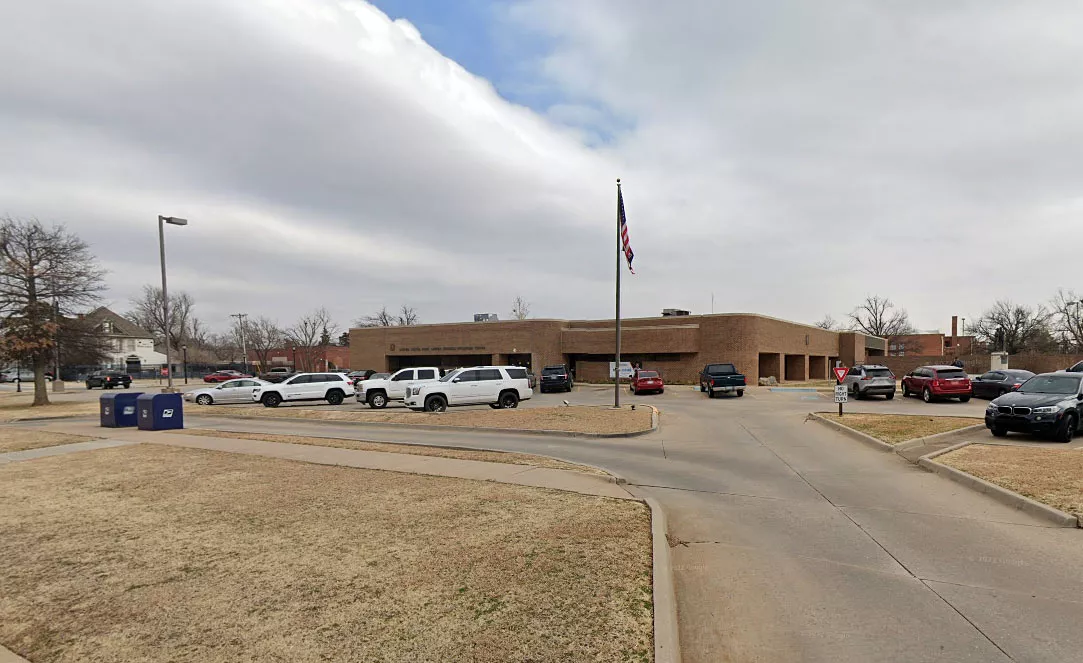 This Google Street View image of the Edmond post office was taken in March of 2022.
One day before the shooting took place, two of Patrick Sherrill's supervisors escorted him into a glass office and reprimanded him in plain view of the other employees.
The 47-year-old reportedly had a "spotty" track record as a mailman.
According to his coworkers, he was constantly at odds with his bosses. In his mind, they were out to get him and force him out of his job.
On more than one occasion, he was chastised for delivering mail to the wrong addresses. However, he was quick to blame his mistakes on the sorting system.
In March of 1986, he was suspended for two weeks after a customer witnessed him spraying mace at a dog that posed no danger to him.
Sherrill was an "eccentric" man who lived by himself. His coworkers described him as aloof, awkward, and hesitant to socialize.
When he entered the post office that day, it is likely that he intended on killing both of the supervisors who had criticized him. However, one of them had miraculously overslept for the first time in his career.
Witnesses reported that gunfire sounded like "fire crackers" or someone dropping a tray of mail at first. It wasn't until they saw people running and screaming that they realized a gunman was in the building.
Memorial.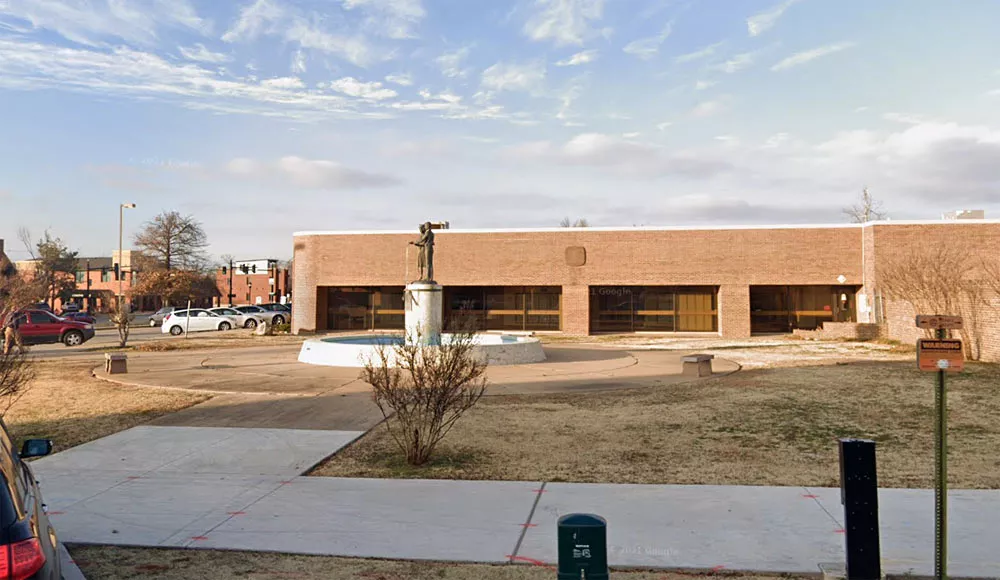 Image source: Google Maps
A memorial fountain was built on the southern side of the post office in 1989.
There are fourteen pumps that supply the fountain with water—one for each victim.
The victims were Patti Lou Welch (27), Thomas Wade Shader (31), Paul Michael Rockne (33), Jerry Ralph Pyle (51), Leroy Orrin Phillips (42), Kenneth W. Morey (49), William F. Miller (30), Patricia Ann Chambers (41), Judy Stephens Denney (41), Richard C. Esser (38), Patricia A. Gabbard (47), Jonna Gragert Hamilton (30), Patty Jean Husband (48) and Betty Ann Jarred (34).
Patrick Sherrill's house.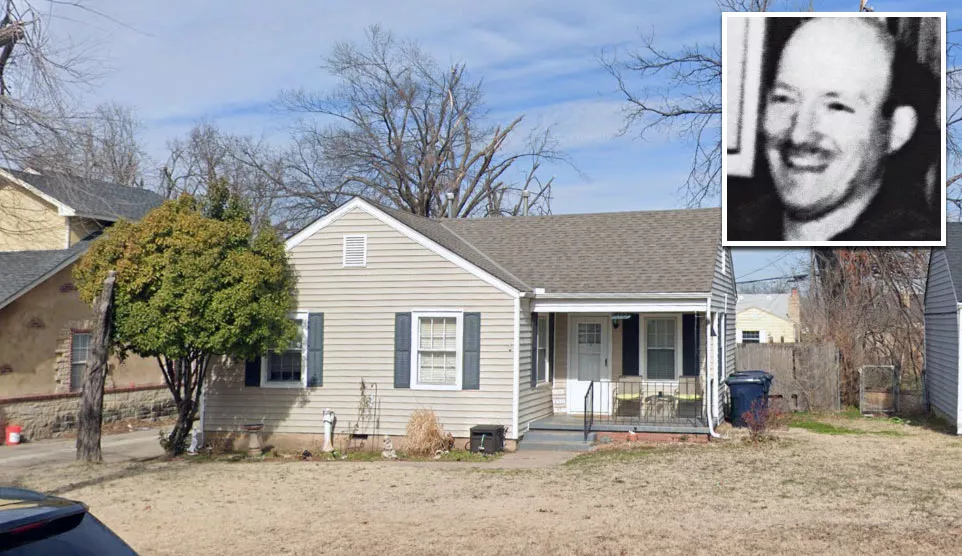 Image source: Google Maps
Patrick Henry Sherrill's former house is situated at 3721 NW 27th Street in Oklahoma City.
He lived here with his mother until she passed away in 1978. In the last few years of her life, she reportedly suffered from Alzheimer's disease.
Following her death, he continued to live at the property by himself.
According to former neighbors, he would sometimes stand in the middle of the street and stare into people's windows. However, the police couldn't do anything about this behavior because he never attempted to break in.
He was also nicknamed "Crazy Pat" because he used to make paranoid accusations that the children in the neighborhood were laughing at him.
All in all, it appears as though "Pat" was a difficult person who didn't get along with anyone.
Coordinates: 35.497104, -97.584506
Closest locations.
Other locations that are relatively close to this place. Roughly 117 miles away.
Crime Location in Comanche, Oklahoma, United States