Travis Alexander's house
Crime Scene Location in Mesa, Arizona, United States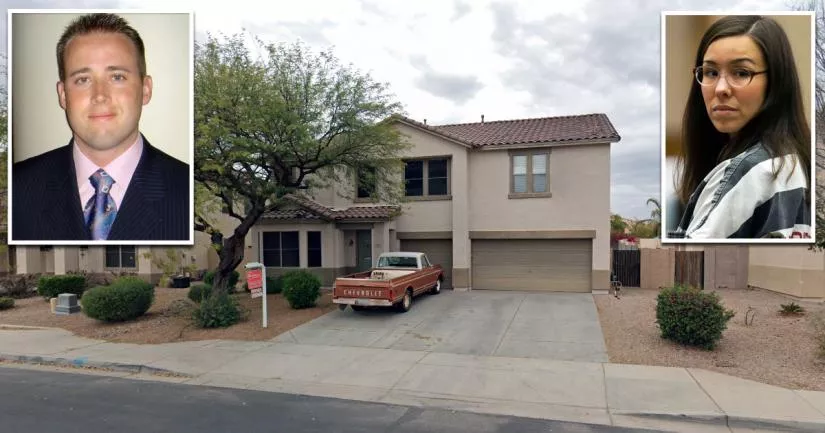 This is the house where Travis Alexander was murdered.
It is situated at 11428 East Queensborough Avenue in Mesa, Arizona.
On June 9th, 2008, Alexander's friends entered the house to check up on him.
At the time, they were concerned for his well-being as nobody had heard from him in five or six days. He had also recently missed an important phone call at work.
When they first entered the property, they saw pools of blood in the hallway near the master bedroom. Moments later, they discovered Alexander's body in the shower.
He had been stabbed nearly 30 times and shot in the head.
Following the discovery, Alexander's ex-girlfriend, Jodi Ann Arias, quickly became the prime suspect in the killing. According to his friends, he had recently complained that Arias had been stalking him and vandalizing his car.
In the year leading up to the crime, the couple had a tumultuous, on-and-off relationship. However, Alexander had finally decided to end things by the summer of 2008.
During an examination of the house, investigators found a camera in the washing machine. Although the camera had been damaged, the police's computer forensic unit was able to recover deleted photographs from it.
The images, which were taken on the afternoon of June 4th, showed Alexander and Arias together at the residence. Other photos from later that evening showed Alexander bleeding on the bathroom floor.
Following her arrest, Arias repeatedly changed her story.
At first, she claimed that she wasn't in Mesa at the time of the murder. However, when this was proven false, she told the police that her boyfriend had been stabbed by two intruders who had broken into his home.
Her final version of events came two years later, when she stated that she had killed Travis in self-defense.
Although her lawyer argued that the stabbing was a justifiable homicide, a clinical psychologist for the prosecution team testified that there was no evidence that Arias had been abused or that she was suffering from PTSD.
It was also revealed that she had purchased a large can of gas in her hometown of Salinas, California, one day before the stabbing took place.
The prosecution argued that she did this because she wanted to avoid using any of the gas stations near Mesa.
This proved that Arias had been planning the murder and that it wasn't a crime of passion.
On May 7th, 2013, the jury found Jodi Arias guilty of first-degree premeditated murder.
After a sentencing mistrial and two years of appeals, she was sentenced to life in prison without the possibility of parole.
Where did Travis Alexander live?
Below, you will find the address and the GPS coordinates for this location.
GPS coordinates
The latitude and longitude coordinates for the house are:
33.347056, -111.587172
Map
To view directions on how to get there, you can use the Google Maps shortcut below:
Address
The full address for this location is:
11428 E Queensborough Avenue
Mesa
Arizona
AZ 85212
United States
Directions
The house is situated in the Mountain Ranch neighborhood of Mesa. It sits between South Mountain Road, East Elliot Road, and South Meridian Road.
Details about the general area
Mesa is a city in the eastern metropolitan area of Phoenix, Arizona.
Private Property Warning
This is a private property. It is not a public place. Therefore, you should be respectful and not step foot on the property without permission.
Photos
Photos of the house and other related images.
---
11428 E Queensborough Avenue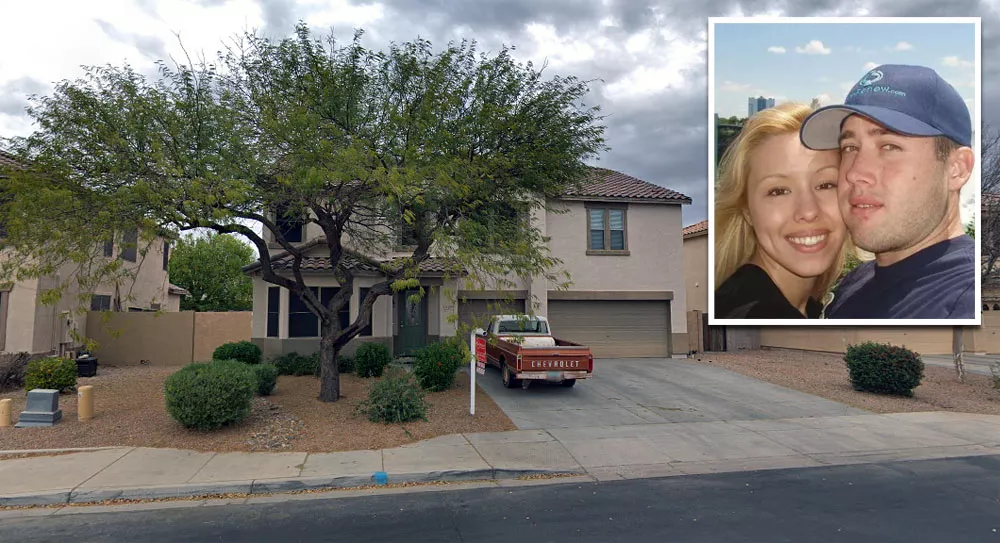 This Google Street View image of 11428 East Queensborough Avenue was taken in February of 2018—nearly ten years after Travis Alexander was murdered.
The house is roughly 3,700 square feet in size, and it has five bedrooms.
It was last sold for $308,000 in March of 2018—a price that was noticeably lower than that of neighboring properties.
On the right, you can see a photograph of Travis Alexander and Jodi Ann Arias during "happier" times. The couple reportedly had a tumultuous long-distance relationship. According to Alexander's friends, the pair repeatedly broke up and got back together again.
They described Arias as being "obsessed" and "controlling."
2011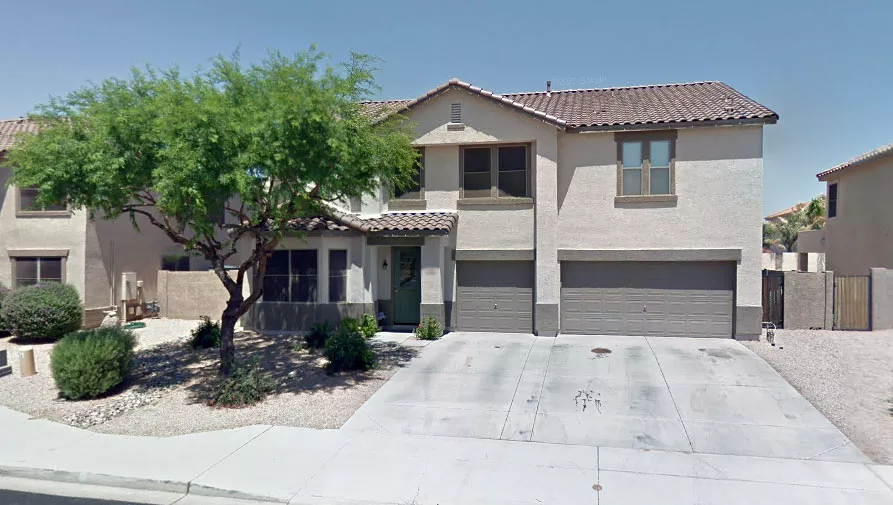 This Google Street View image of the property was taken in May of 2011.
Alexander purchased the house in 2004. At the time, he was working as a salesman for a company that sold legal services.
He met Arias at a work convention in Las Vegas in 2006.
At the time, she had a long-term boyfriend. However, she ended that relationship so that she could start seeing Alexander instead.
Although the pair immediately hit it off, it wasn't long before her controlling behavior began to surface. Within months, she started checking his emails, phone, and social media profiles for any evidence that he had been communicating with other women.
When Alexander finally decided to end things, she allegedly slashed his tires and broke into the house. She also harassed any woman who went near him.
All in all, it appears as though the couple had a toxic, on-and-off relationship.
Things were made even more complicated by the fact that Alexander was a devout Mormon who believed that sex before marriage was wrong. Consequently, he struggled with guilt throughout most of their relationship.
Shower photograph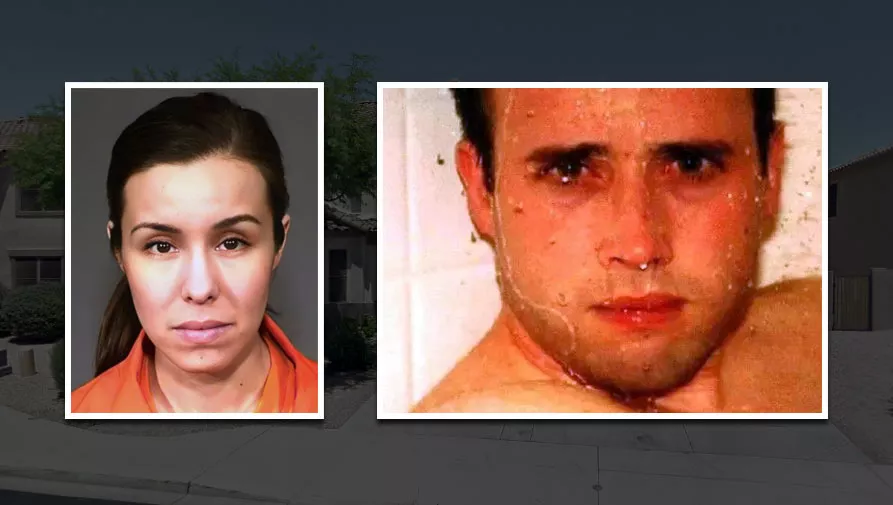 Arias took this photograph of Alexander in the shower shortly before she stabbed him to death.
The images were eventually recovered from a damaged camera that she had thrown into the mashing machine.
This location belongs to the following categories:
Crime Scenes
Closest Locations
Other locations that are relatively close to this place. Roughly 28 miles away.
Place of Interest in Scottsdale, Arizona, United States Roughly 107 miles away.
Place of Interest in Tucson, Arizona, United States Roughly 131 miles away.
Crash Site Location in Salome, Arizona, United States