Robert Hansen's house
Serial Killer House in Anchorage, Alaska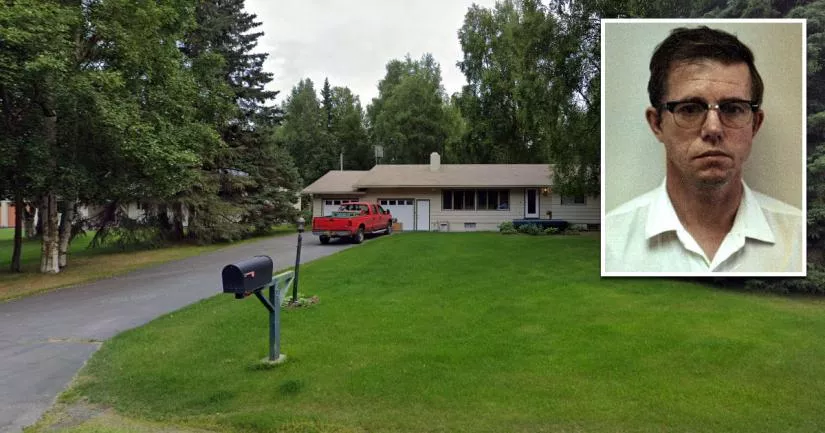 This is the former home of Alaskan serial killer Robert Hansen.
It is situated at 7223 Old Harbor Avenue in Anchorage, Alaska.
Hansen, who was nicknamed the Butcher Baker, murdered at least seventeen women between 1971 and 1983. In one known case, he brought a victim back to this house while his family were out of town and chained her up in the basement.
Hansen used a small bush plane to fly many of his victims out to a cabin in the Matanuska-Susitna Valley. He would then set them loose in the wilderness so that he could hunt them down using a knife or a rifle.
A criminal profile by FBI agent John Douglas painted Hansen as the lead suspect in the murders of several local women. This, coupled with claims that he had recently imprisoned and raped a sex worker, led to a search warrant being issued for the house.
During their search, the Anchorage Police Department discovered some of the victims' jewelry in the basement. They also found newspaper clippings about the murders and a map that Hansen had used to record the location of multiple burial sites.
Although he initially denied any involvement, Hansen soon buckled under the weight of the evidence that was being put before him. Subsequently, he admitted to dozens of rapes and murders. In exchange for being able to serve his life sentence in a federal prison, the Butcher Baker agreed to help the authorities locate some of his victims' bodies.
On February 27th, 1984, he was sentenced to 461 years in prison without the possibility of parole. In 2014, he died in prison at the age of 75.

Further information is available in the "Photos" section below.
Robert Hansen house address
Below, you will find the address and the GPS coordinates for this location.
Address
7223 Old Harbor Ave, Anchorage, Alaska, AK 99504, USA
Map
To view directions on how to get there, you can use the Google Maps shortcut below:
GPS coordinates
The latitude and longitude coordinates for the house are:
61.214493, -149.745699
Directions
Old Harbor Avenue lies off Muldoon Road. The property is the fourth-last house on the right. Note that in older reports and maps, this location is labeled as Old Harbor Road instead of Avenue.
Private Property Warning
This is a private property. It is not a public place. Therefore, you should be respectful and not step foot on the property without permission.
This is someone's private residence. Please have respect for the owners and their privacy by not hanging around and making yourself known.
Photos
Photos of the house and other related images.
---
Cindy Paulson's escape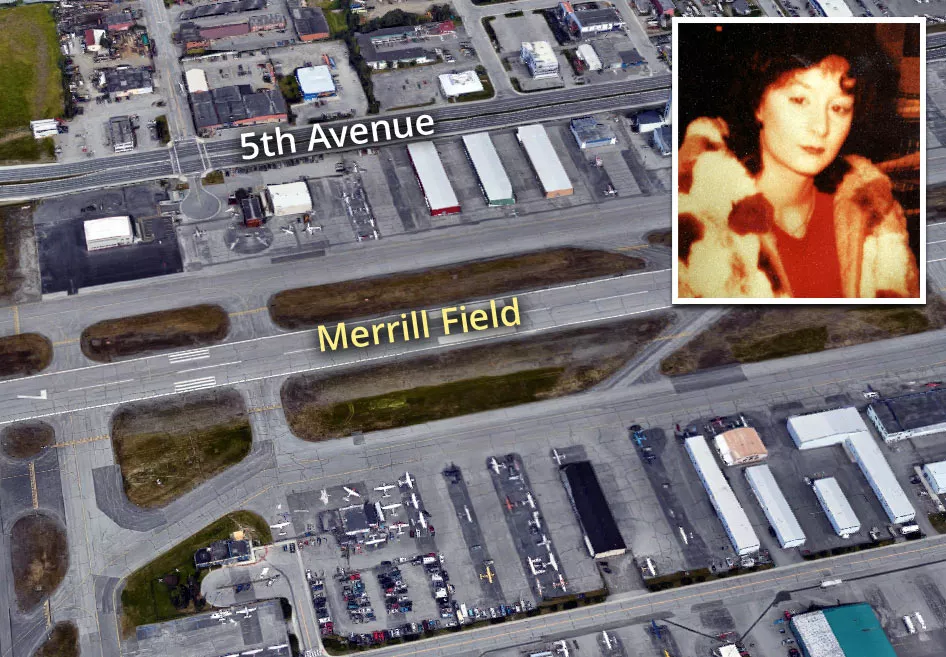 Hansen's M.O. involved picking up sex workers and then holding them at gunpoint.
In June 1983, he imprisoned and raped 17-year-old Cindy Paulson at his house on Old Harbor Road. Afterwards, he drove her to a nearby public-use airport called Merrill Field.
Once they reached the airport, Hansen parked his vehicle beside his small bush plane and started loading items into the cockpit. Meanwhile, Paulson remained cuffed in the backseat.
Fortunately, the teenager soon spotted an opportunity to escape. While Hansen was preoccupied with the plane, Paulson lunged into the front seat and exited the car via the driver's door. She then ran, handcuffed and barefoot, towards the closest entrance on 5th Avenue.
Hansen attempted to chase Paulson with a gun. However, she was able to flag down a passing truck driver before he could reach her.
At her request, the driver dropped her off at the Mush Inn and contacted the police.
Although the police questioned Hansen about the incident, they did not consider him to be a strong suspect. In their opinion, he was too quiet and mild-mannered to have committed such a crime. Furthermore, one of his friends had provided a fake alibi.
Coordinates: 61.215874, -149.842995
Then and now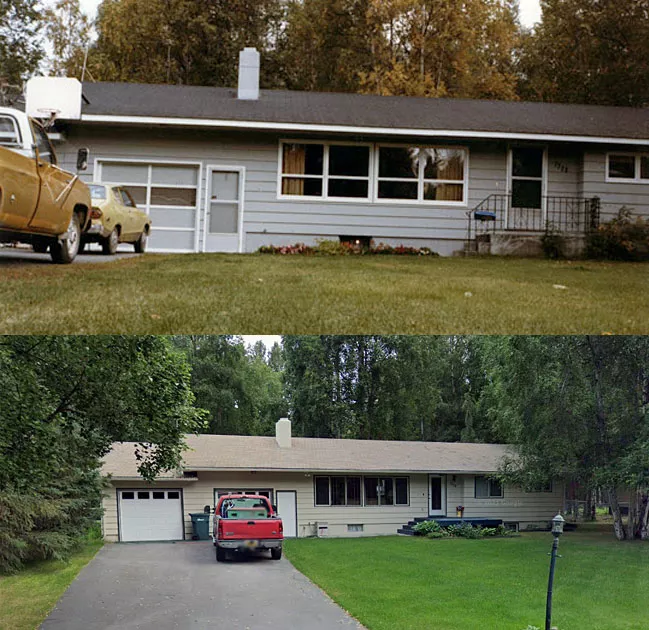 The photograph at the top shows what Hansen's house looked like back in 1983.
The Google Street View image at the bottom was taken in July 2021.
The house was built in 1960. It has three bedrooms and is 2,616 square feet in size. In a number of reports, the street is called Old Harbor Road. However, on Google Maps, it is labeled as Old Harbor Avenue.
Hansen was born in Estherville, Iowa. He moved to Anchorage in 1967—roughly four years before he started killing.
John Douglas' profile of Hansen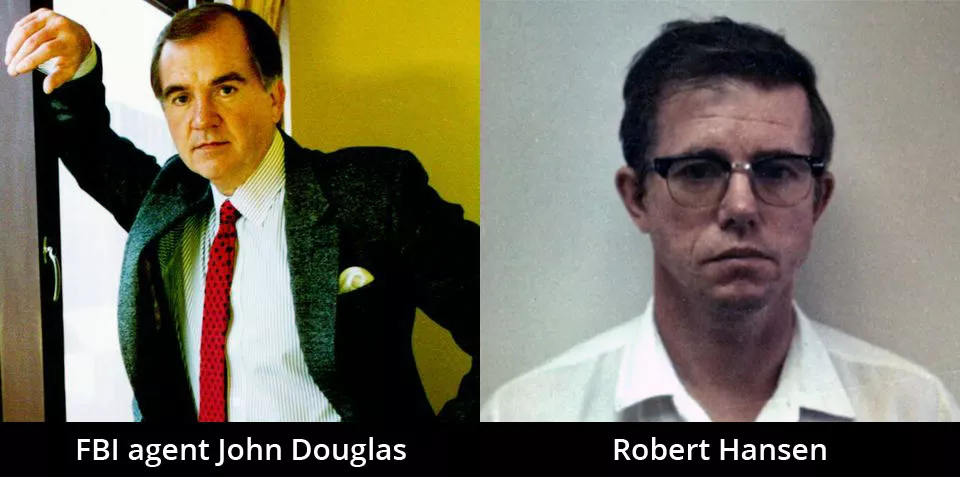 Initially, the police did not believe that a man like Hansen could be responsible for the murders of local women. In their eyes, he was far too meek and mild-mannered to commit such crimes.
This was despite the fact that he had a history of violence against women.
However, a criminal profile by FBI agent John Douglas quickly changed this perception.
Douglas' profile said that the killer would be an experienced hunter with low self-esteem and a stutter. He would also be a hard-working, successful businessman.
Douglas theorized that the man likely kept "trophies" of his victims in an attempt to relive the murders.
This profile, coupled with Cindy Paulson's claims, convinced the police that Hansen was their guy.
Aerial photograph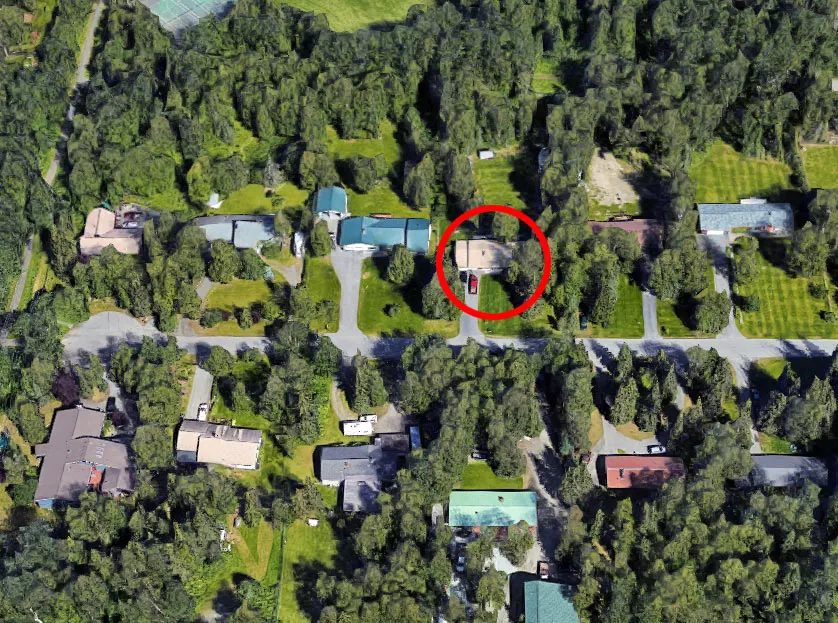 This is an aerial photograph of Old Harbor Avenue. Hansen's former home is circled in red.
Hansen's bakery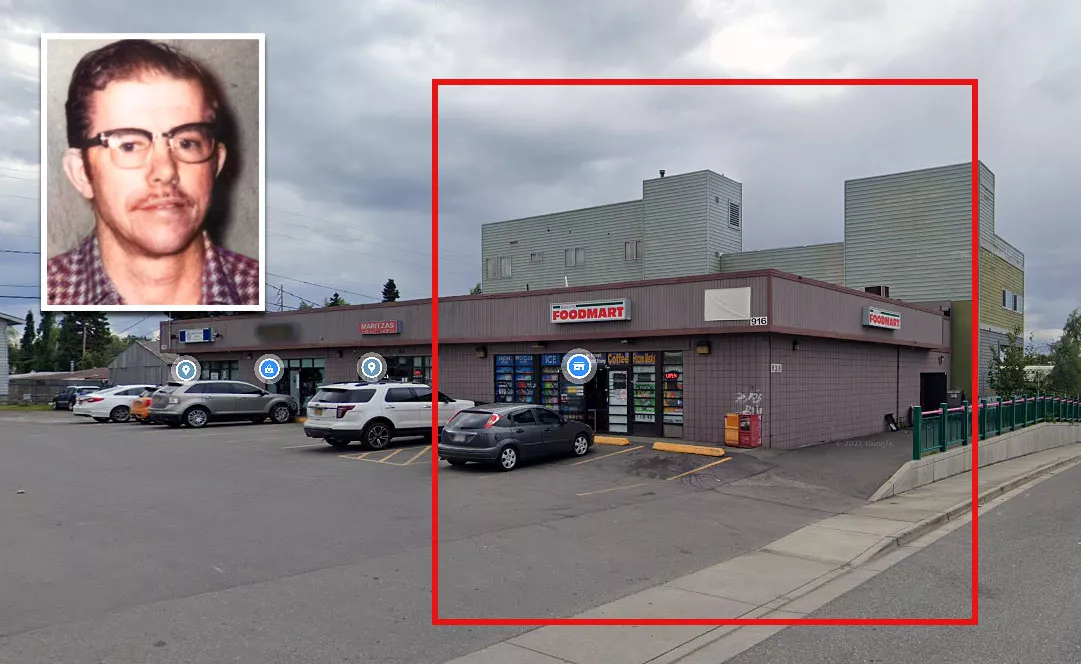 Hansen was nicknamed "the Butcher Baker" because he owned a bakery in Anchorage.
The bakery was situated on East 9th Avenue, which is a 10-minute drive from his former house.
These days, the unit is home to a Food Mart convenience store.
Celia "Beth" Van Zanten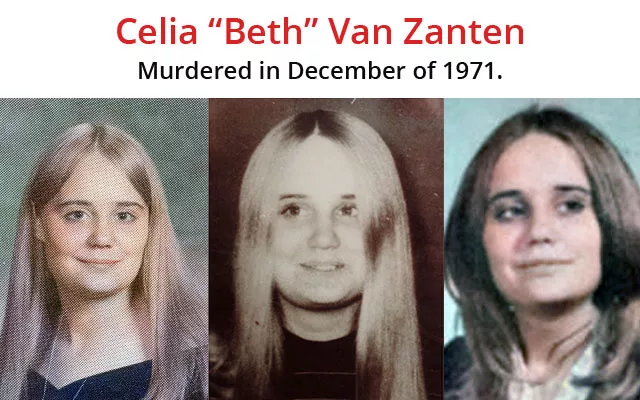 Hansen's first victim may have been 17-year-old Celia "Beth" Van Zanten. The young girl's body was discovered in McHugh Creek State Park on December 25th, 1971.
She had frozen to death after being brutally assaulted and raped.
Another Anchorage-based serial killer named Gary Zieger has also been linked to her murder.
Eklutna Annie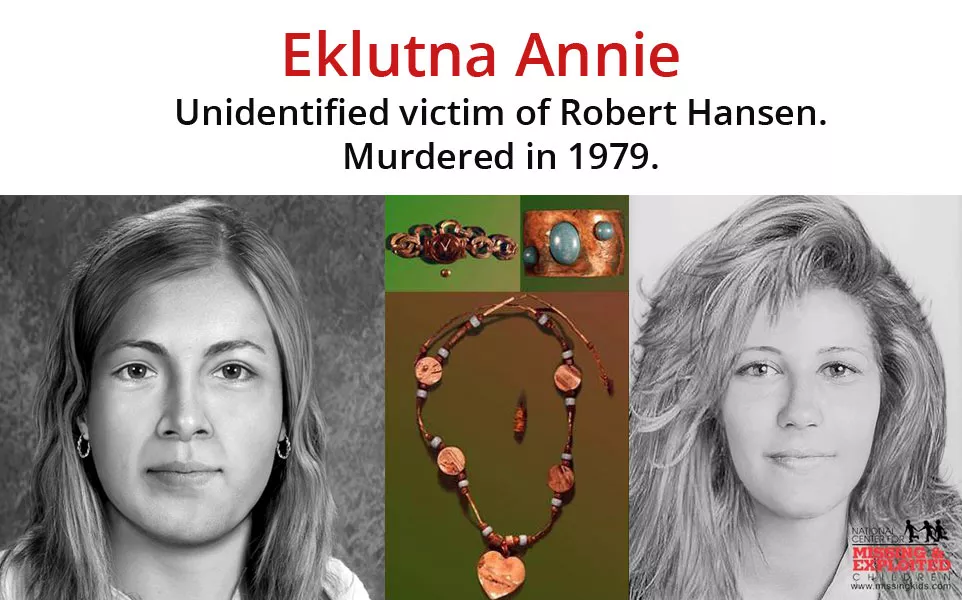 Eklutna Annie is Robert Hansen's first confirmed murder victim. To this day, she remains unidentified.
Her skeletal remains were discovered in a wooded area near Eklutna Lake in July 1980. She had been stabbed in the back of the neck with a knife.
The image above contains two forensic facial reconstructions of Annie's face, as well as the jewelry that was found on her body.
Annie was petite and had strawberry-blond or light brown hair. Judging by the decomposition of her remains, it is likely that she went missing at some point in 1979.
The Mush Inn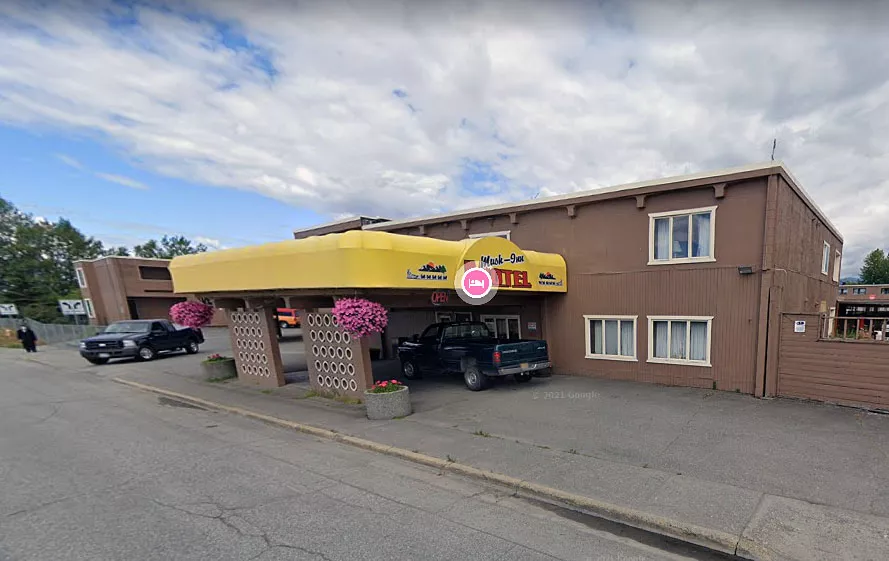 When Cindy Paulson escaped from Merrill Airfield, she asked a passing trucker if he could take her to the Mush Inn at 333 Concrete Street. The Mush Inn is only a couple of yards away from the airport at Merrill Airfield.
Once she arrived at the lobby of the inn, she asked a staff member if she could use the phone.
After calling a friend, Cindy left the Mush Inn and went to the Big Timber Motel, which was where she was staying at the time.
Coordinates: 61.218757, -149.849414
The Big Timber Motel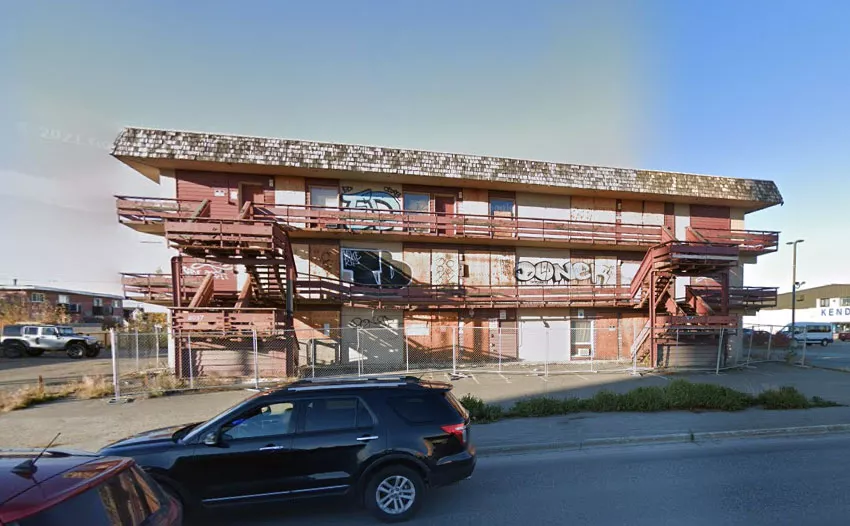 Shortly after Paulson arrived at the Mush Inn, a friend picked her up and took her to the Big Timber Motel, which was just around the corner. Although it was only a five-minute walk away, the frightened 17-year-old did not want to venture outside by herself for obvious reasons.
When the police arrived at the Big Timber Motel, Paulson was still handcuffed.
The Big Timber Motel was located at 2037 East 5th Avenue in Anchorage.
Judging by Google Street View images, the building is currently disused and dilapidated.
Coordinates: 61.217776, -149.842289
7223 Old Harbor Avenue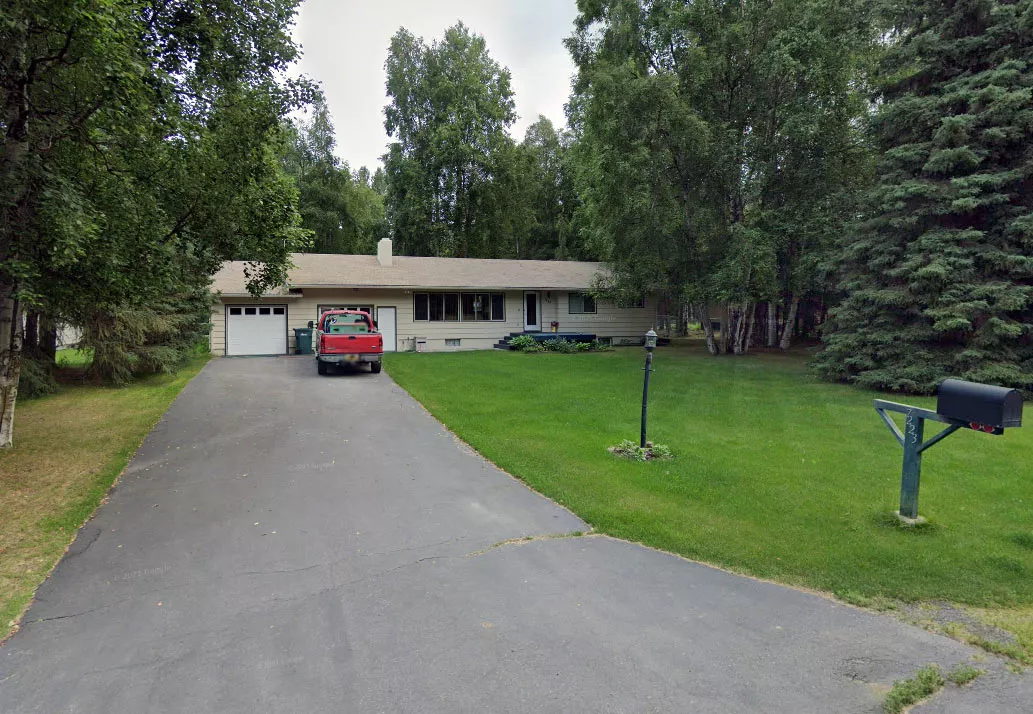 This is a larger Google Street View image of 7223 Old Harbor Avenue.
Map Viewer
There is more than one location associated with this entry. To view all of these places on the same map, you can use the following feature:
Closest Locations
Other locations that are relatively close to this address: