The Toy Box Killer's trailer
Serial Killer House in Elephant Butte, New Mexico, United States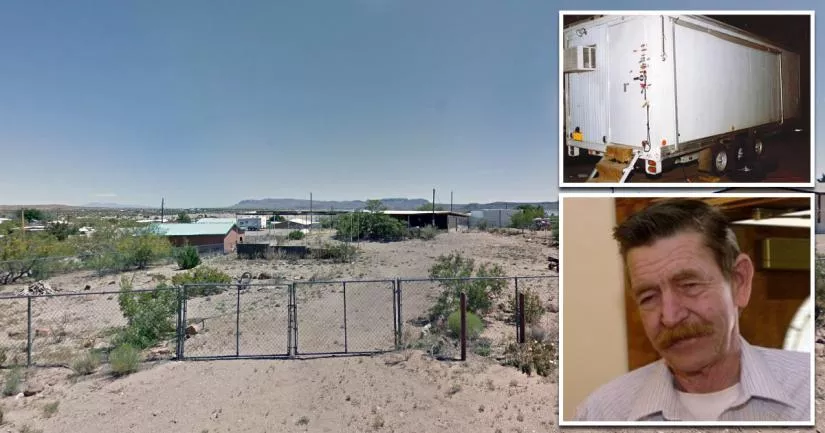 This is the location where the Toy Box Killer's trailer once stood.
It is situated at 513 Bass Road in Elephant Butte, New Mexico.
The Tox Boy Killer, whose real name was David Parker Ray, lived in a trailer on this gravel road up until his arrest in March of 1999.
Ray was a kidnapper, rapist, torturer, and suspected serial killer.
Although he was never convicted of murder, the police discovered evidence among his belongings that indicated he may have killed dozens of women between 1957 and 1999.
This included hundreds of pieces of female jewelry and handwritten diary entries that described violent deaths.
Following his arrest, he reportedly agreed to show investigators where he had buried some of his victims. However, he died of a heart attack before the interview could take place.
Ray's case caught the media's attention after it came to light that he had spent a huge amount of money converting a cargo trailer into an elaborate, soundproof torture chamber. The trailer, which sat outside his residence, was fitted with torture devices, locks, chains, pulleys, surgical instruments, an alarm system, and even air conditioning.
Ray enslaved, tortured, and raped women in the white cargo trailer, which he personally nicknamed "the Toy Box".
In certain cases, he would drug his victims with barbiturates so that he could induce amnesia, hypnotize them into forgetting the incident, and then release them.
According to his girlfriend and accomplice, Cindy Hendy, the women that he murdered were dismembered before being dumped in places such as ravines and the Elephant Butte Reservoir.
He was finally arrested in March of 1999 after a victim named Cynthia Vigil managed to escape from this address and alert the authorities.
Ray eventually agreed to plead guilty to kidnapping and torture in exchange for a more lenient prison sentence for his daughter, Glenda Jean "Jesse" Ray, who had lured one of his victims back to his trailer.
In 2001, he was sentenced to 224 years in prison.
One year later, David Parker Ray died of a heart attack at the age of 62.

Further information is available in the "Photos" section below.
Toy Box Killer trailer location
Below, you will find the address and the GPS coordinates for this location.
GPS coordinates
The latitude and longitude coordinates for the site are:
33.206497, -107.213065
Map
To view directions on how to get there, you can use the Google Maps shortcut below:
Address
The full address for this location is:
513 Bass Road
Elephant Butte
New Mexico
NM 87935
United States
Directions
Ray's former home is situated in the Hot Springs Landing area of Elephant Butte. It is roughly 230 yards (220 meters) south of the intersection between Hot Springs Landing Road and Bass Road.
Details about the general area
Elephant Butte is situated in Sierra County, New Mexico. It is roughly 130 miles south of Albuquerque.
Private Property Warning
This is a private property. It is not a public place. Therefore, you should be respectful and not step foot on the property without permission.
Photos
Photos of the site and other related images.
---
513 Bass Road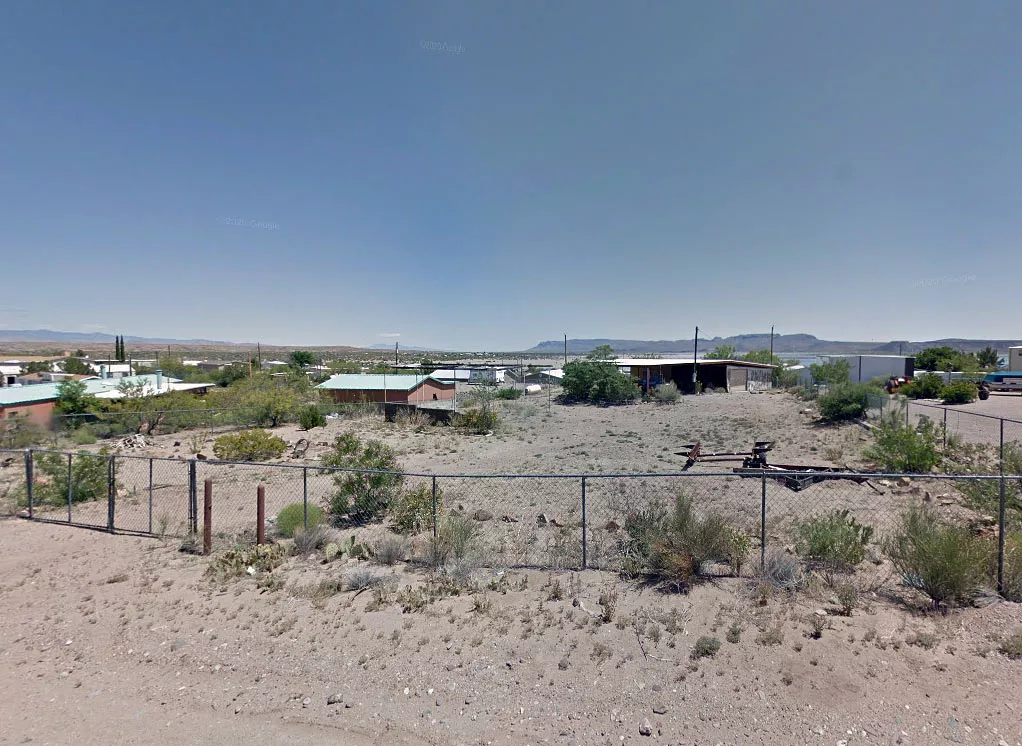 Image source: Google Maps
This Google Street View image of 513 Bass Road was captured in May of 2014—more than 15 years after David Parker Ray was arrested.
Following his arrest, a team of 75 federal agents and state police officers searched the property using metal detectors, shovels, and a cadaver dog.
However, they failed to find any bodies.
Aerial map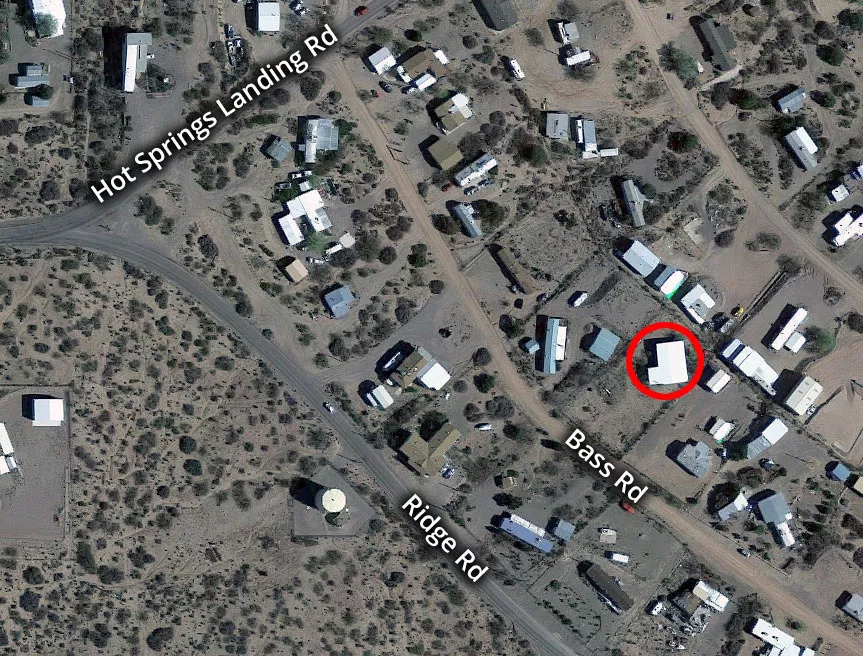 Image source: Google Maps
This aerial map shows the area around Ray's former home (circled in red).
His former home is situated on a gravel street called Bass Road, which is in the Hot Springs Landing area of Elephant Butte.
The white cargo trailer was seized by the authorities following his arrest.
The Toy Box Killer's trailer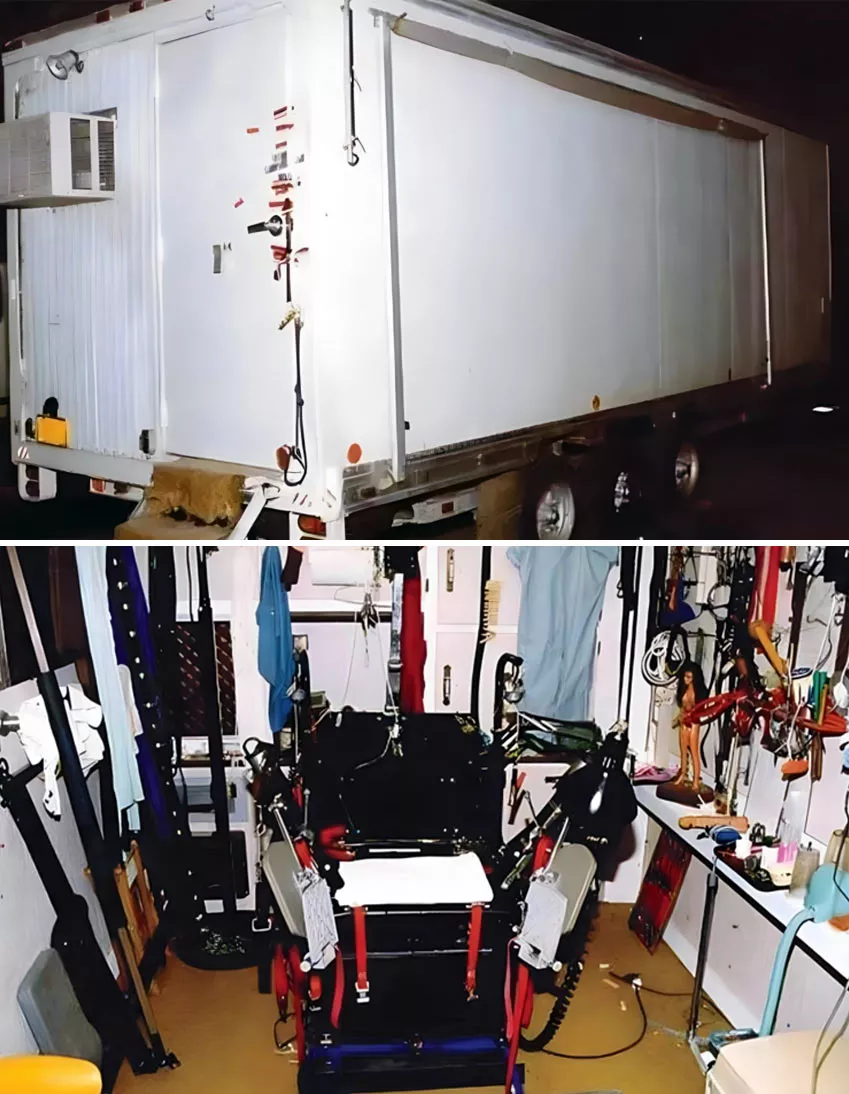 Ray nicknamed his torture chamber "the Toy Box" and "Satan's Den".
When the police looked inside the trailer, they were shocked to find a gynecology chair, medical instruments, modified drills, chains, cages, hooks, and other torture devices that he had crafted by hand.
There were also diagrams on the walls that contained illustrations of women in various bondage positions.
House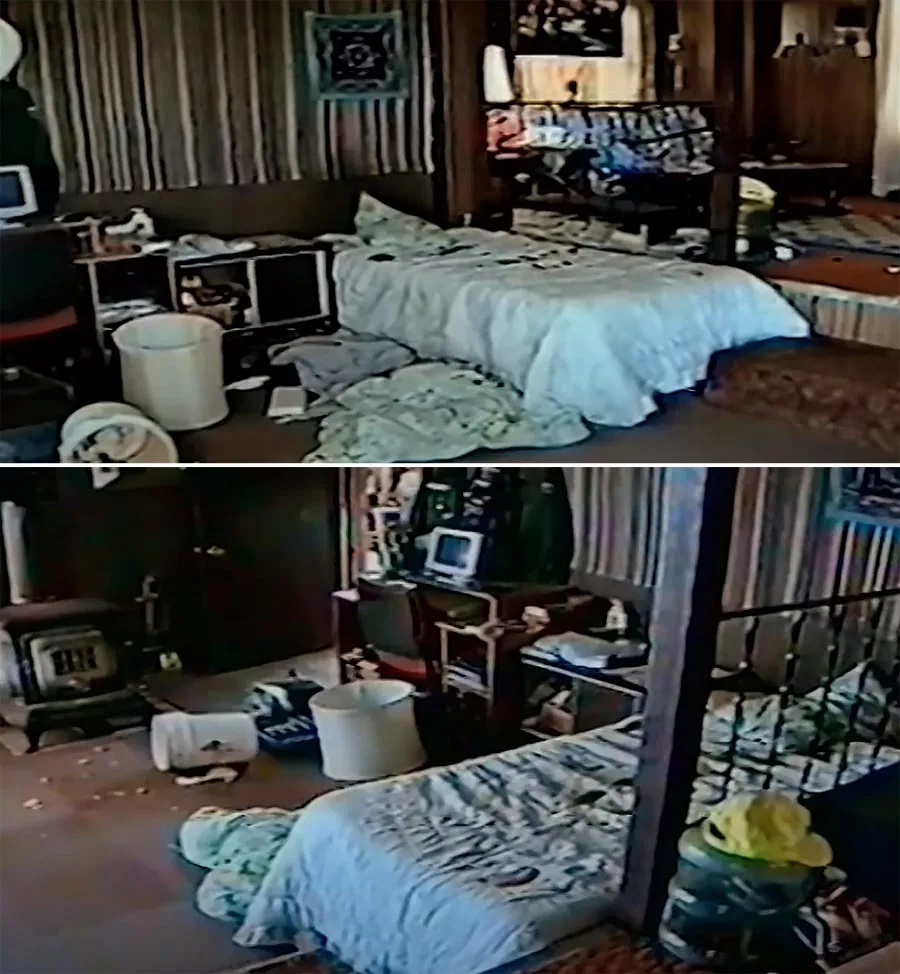 These video stills were taken from crime scene footage of the inside of Ray's home.
Ray kept his final victim, Cynthia Vigil, chained up on a bed in the living room.
When she managed to escape, the police arrested Ray and obtained a search warrant to search his residence.
Upon entering the living room, they saw a bed, chains, and a bucket that Vigil had been forced to use as a toilet. There were also signs that a struggle had taken place.
All of these details corroborated the victim's story.
Their suspicions were strengthened even further when they noticed various torture devices.
At that point, they decided to search the seemingly innocuous white trailer that was parked outside.
David Parker Ray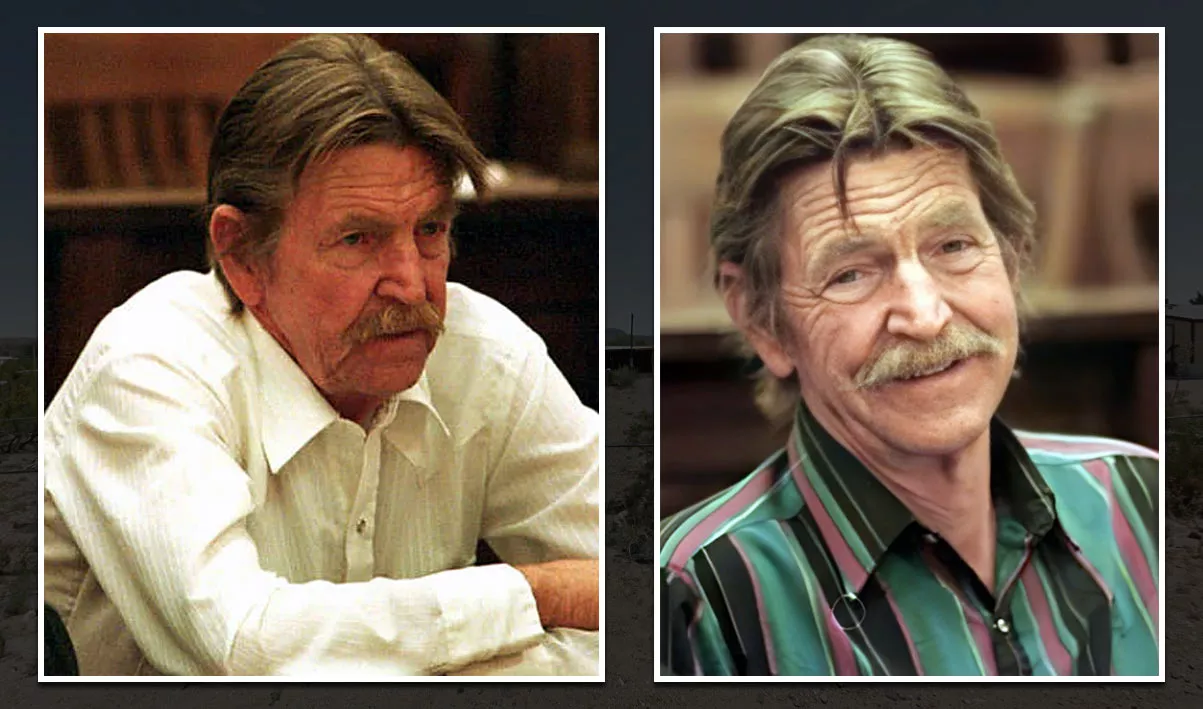 David Parker Ray was a sadist who derived pleasure from inflicting pain on his victims.
This included both physical and mental torture.
After abducting a victim, he liked to play them a tape recording of his own voice.
This tape would start with the following:
"Hello there, b*tch. Are you comfortable right now? I doubt it. Wrists and ankles chained. Gagged. Probably blindfolded. You are disoriented and scared, too, I would imagine."
The rest of the recording detailed how they were going to be raped and abused in a soundproof "playroom". It also warned them that they would be whipped or shocked with an electroshock machine if they "got out of line".
It is likely that Ray got a perverse kick out of witnessing his victims' fear as they listened to the tape.
Ray's sadistic tendencies stretched back to his early adolescence. According to his estranged sister, he was drawing sadomasochistic images by the age of 14.
He told his first wife that he committed his first murder in 1957, when he was just 18 years old. He claimed that on that occasion, he tied a woman to a tree, tortured her, and then killed her.
As a young adult, he joined the United States Army, where he worked as a general mechanic. This role taught him valuable skills that he later used to construct various torture devices.
After being discharged from the army, he began working as a maintenance man for the New Mexico Parks Department—a job that he held up until he was charged with kidnapping.
Following his arrest, coworkers said that he was a "nice guy" who was "always eager to help".
Cynthia Vigil's escape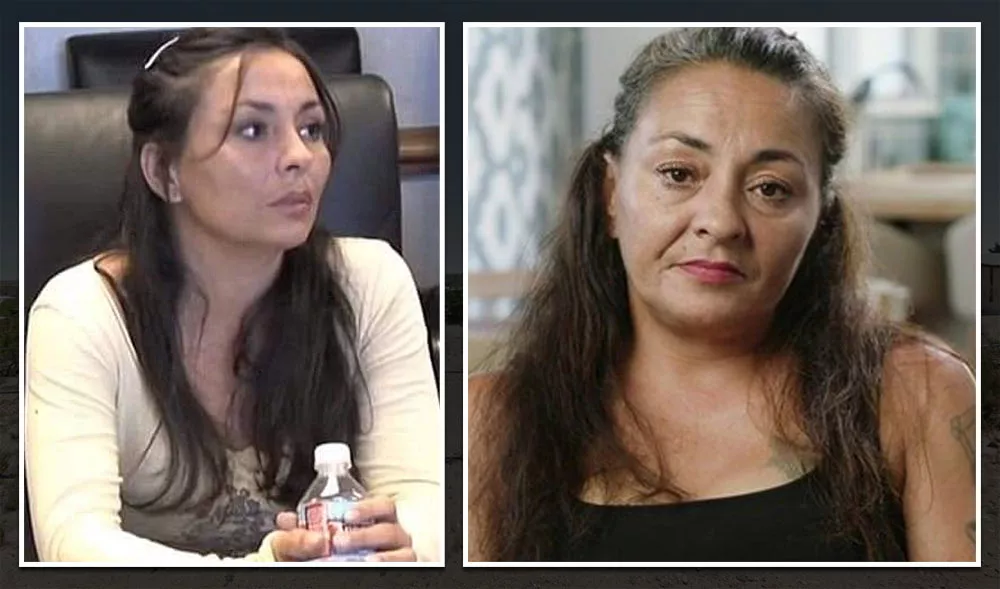 Cynthia Vigil Jaramillo was working as a sex worker on Central Avenue in Albuquerque when Ray approached her and pretended to be an undercover police officer.
After handcuffing her and placing her in the back of his vehicle, he drove 140 miles south to his residence in Elephant Butte.
Vigil was chained up, forced to wear a dog collar, and then tortured for three days.
On the third day, Ray left for work. Meanwhile, his girlfriend, Cindy Hendy, stayed at home to keep a close eye on their prisoner.
At one point, Hendy placed the keys to Vigil's chain on a nearby table. Although she presumed that the keys were safely out of reach, Vigil was able to use her feet to discreetly edge the table closer.
Hendy immediately attacked Vigil when she realized that she had freed herself. This led to a brief struggle, during which Vigil struck her captor over the head with an ice pick.
Naked and with a dog collar still attached to her neck, Vigil fled the house, sprinted down the gravel road, and sought refuge with a neighbor.
Hot Springs Landing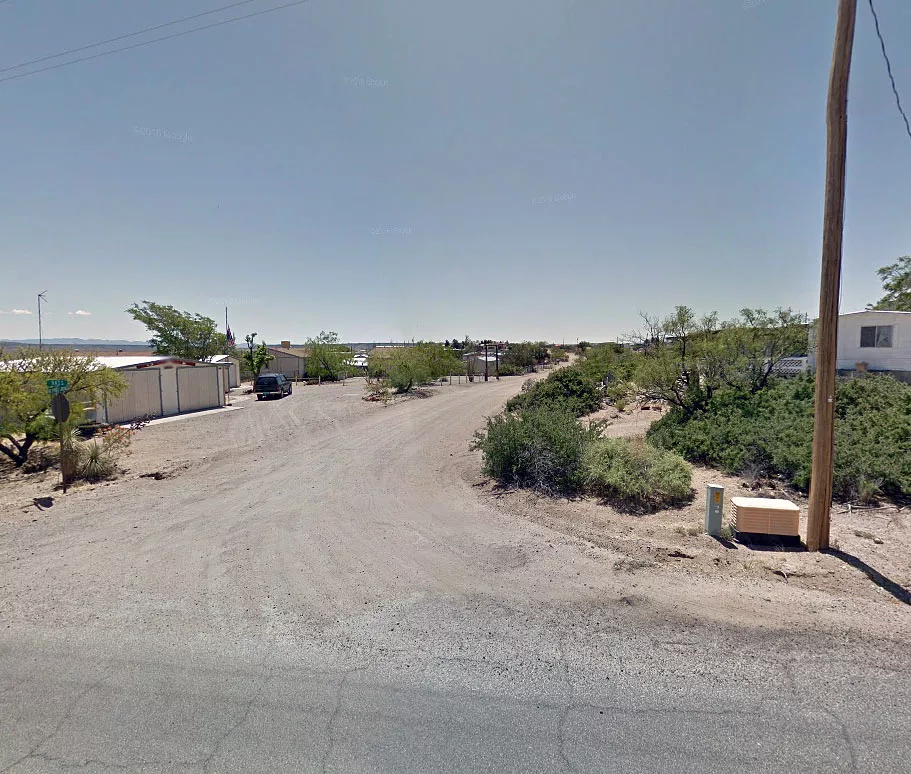 This Google Street View image of Bass Road was taken in May of 2014.
Ray's former residence is situated about 230 yards down the street.
When Vigil escaped, she ran along this dusty, gravel road until a neighbor took her inside and called the police.
Jewelry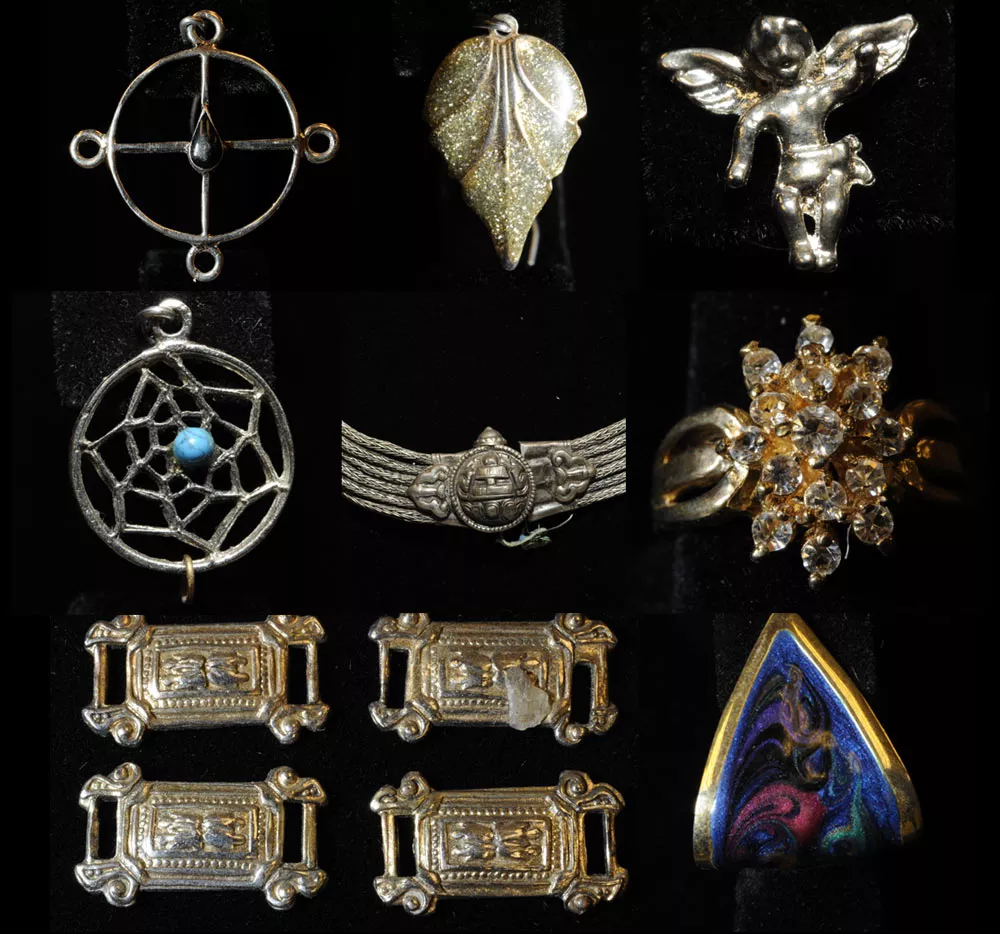 In 2011, the Albuquerque FBI released hundreds of photographs of jewelry that had been discovered in Ray's home.
Closest Locations
Other locations that are relatively close to this address: Roughly 81 miles away.
Crime Location in Las Cruces, New Mexico, United States