The location where Macklemore's music video "Downtown" was filmed
Filming Location
West Main Avenue, Spokane, WA 99201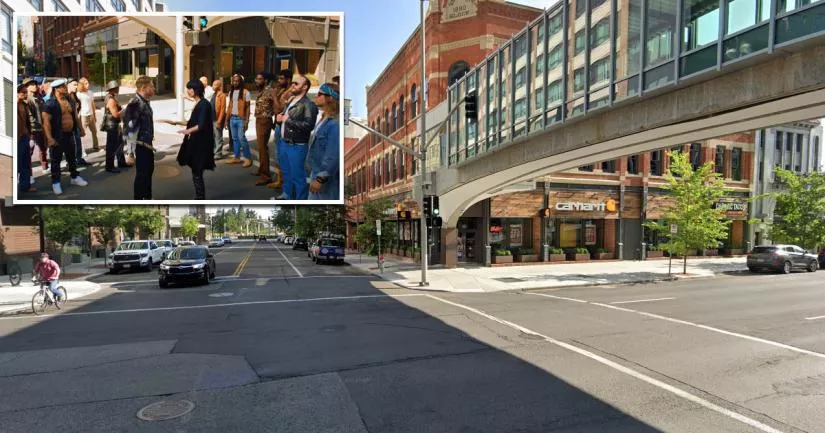 This is the location where the music video for Macklemore's song "Downtown" was filmed.
It is situated at the intersection of West Main Avenue and North Howard Street in Spokane, Washington.
The song was released on August 27th, 2015.
The music video features Eric Nally, who is the lead singer of the rock band Foxy Shazam.
At the 2:37 minute mark, Macklemore and his gang can be seen approaching this intersection, where they confront Nally's crew.
This area of downtown Spokane has changed significantly since the scene was filmed.
For example, the pedestrian footbridge that stretched across North Howard Street was removed at some point between August 2016 and July 2017.

Further information is available in the "Photos" section below.
Where is the intersection?
Below, you will find the address and the GPS coordinates for this location.
Address
West Main Avenue, Spokane, Washington, WA 99201, USA
Map
To view directions on how to get there, you can use the Google Maps shortcut below:
GPS coordinates
The latitude and longitude coordinates for the intersection are:
47.659030, -117.421090
Photos
Photos of the intersection and other related images.
---
Intersection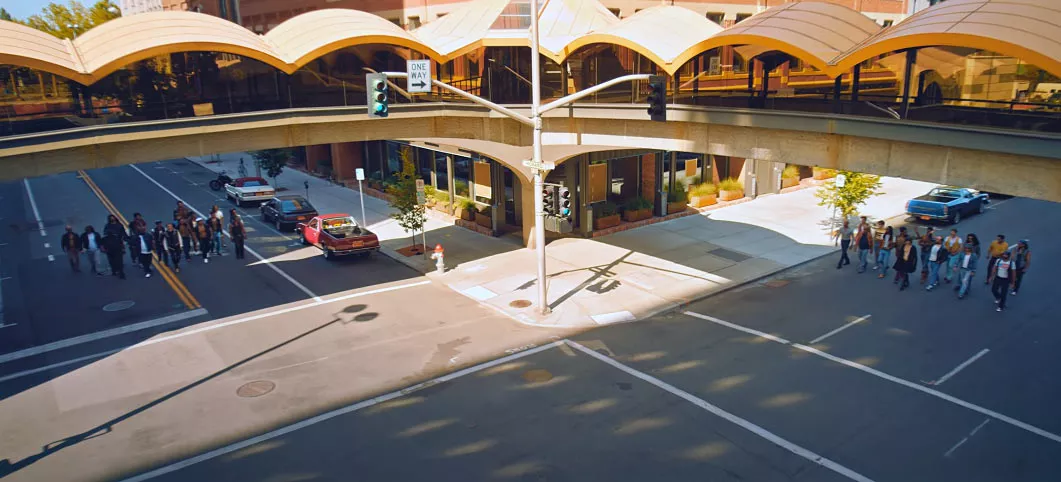 Macklemore and his gang can be seen on the left, walking south along North Howard Street. The pedestrian footbridge above them no longer exists.
Eric Nally and his crew (on the right) are walking west along West Main Avenue.
Closest Locations
Other locations that are relatively close to this address: Roughly 4 miles away.
Serial Killer House in Spokane, Washington