The street where Imelda Keenan was last seen.
Place of Interest in Waterford City, Waterford, Ireland.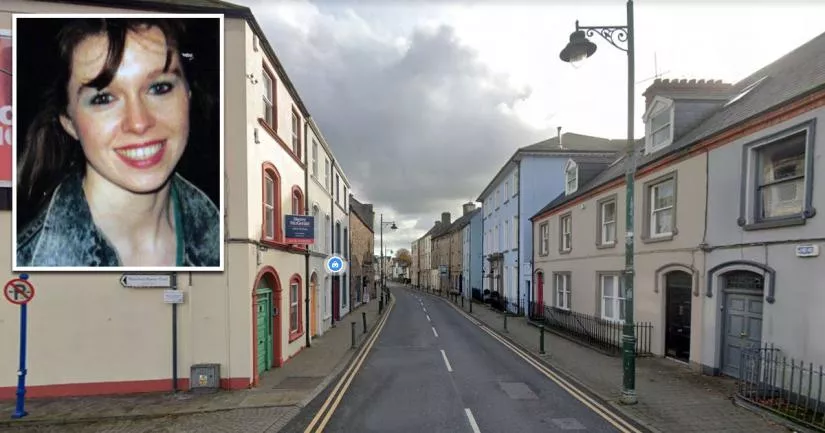 This is the location where Imelda Keenan was last seen.
At the time of her disappearance, the 22-year-old was living in an apartment on this street with her boyfriend, Mark Wall.
Keenan has been missing since January 3rd, 1994.
Although one witness claimed that they saw Imelda on the corner of Parnell Street and Lombard Street, this sighting remains unconfirmed, as questions have been raised about whether it was a case of mistaken identity or not.
According to Imelda's boyfriend, she left their apartment at 1.30 p.m. to walk to a local post office, where she was planning on picking up a social welfare payment.
However, that day was a public holiday in Ireland. As a result, the post office would have been shut.
Furthermore, the post office in question was typically closed for lunch between 1 and 2 p.m.
During the investigation, it was noted that Imedla's cigarettes and glasses were still in the apartment. According to her brother, Gerry Keenan, she would not have left home without these items.
Christmas presents with her name written on them also remained unopened.
Gerry believes that his sister disappeared at some point before January 3rd.
Imelda's family felt that it was strange that she didn't return home for Christmas that year.
Initially, she had planned to travel back to Laois with her brother on December 23rd. However, she canceled those plans and told him that she would take a later train.
This was out-of-character for Imelda, as she was a shy young woman who typically avoided traveling alone.
Imelda's boyfriend did not report her missing. After being contacted by the gardai, he said that she had been feeling depressed.
A search of nearby rivers failed to find any trace of the 22-year-old. Her family also argued that she seemed to be in good spirits at the time of her disappearance.
Despite this, the gardai at the time labelled the case as a "possible suicide". As a result, no forensic examination of the apartment took place.
To this day, Imelda Keenan remains listed as a missing person.
Where was Imelda Keenan last seen?
Below, you will find the address and the GPS coordinates for this location.
GPS coordinates.
The latitude and longitude coordinates for the street are:
52.259089, -7.104887
Map.
To view directions on how to get there, you can use the Google Maps shortcut below:
Address.
The full address for this location is:
William Street
Waterford City
Waterford
Ireland
Directions.
William Street sits off "The Mall", which is close to Waterford's quay. It is just around the corner from the Tower Hotel.
Photos.
Photos of the street and other related images.
---
William Street.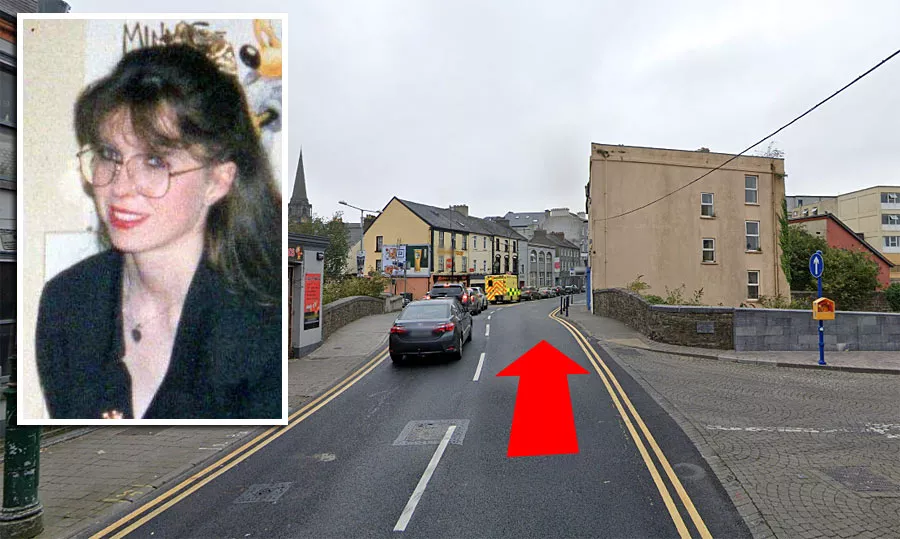 If the disputed sighting of Imelda was not a mistake, then it means that she would have walked down this section of William Street at around 1.30 p.m. on January 3rd, 1994.
Lombard Street.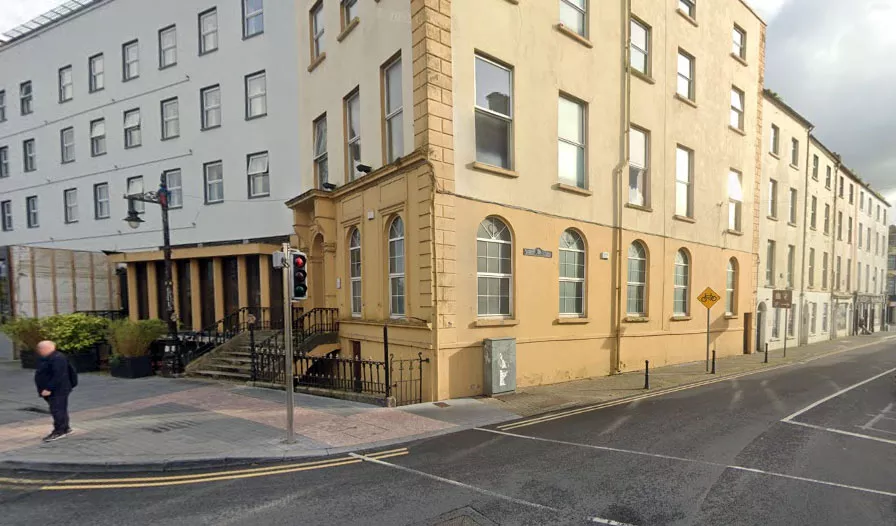 The witness claimed that they saw Imelda on the corner of Lombard Street and The Mall, beside the Tower Hotel.
Coordinates: 52.259995, -7.105532
Memorial plaque.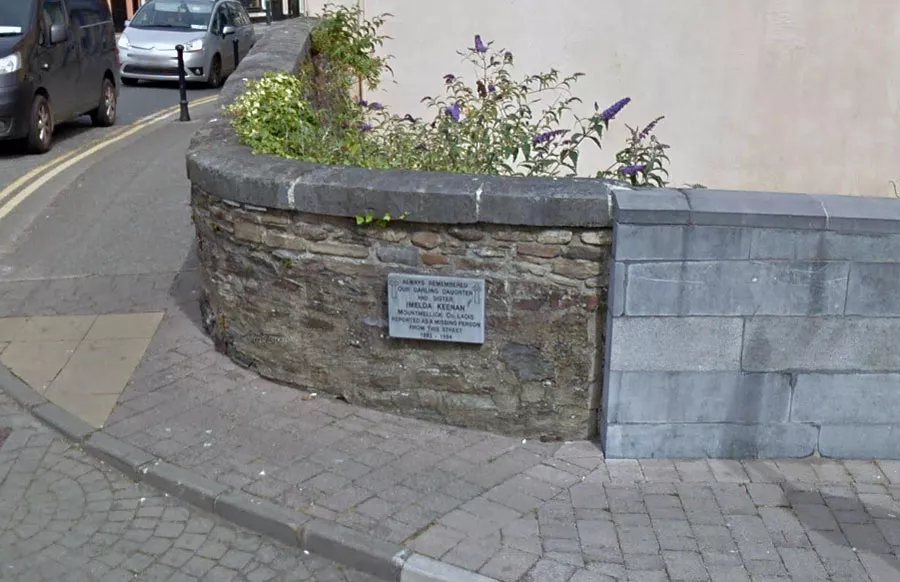 In 2009, Imelda's family erected a memorial plaque for her on the bridge beside Lombard Street and George's Quay. They visit it each year on the anniversary of her disappearance.
The plaque reads:
"Always remembered. Our darling daughter and sister, Imelda Keenan. Mountmellick, County Laois. Reported as a missing person from this street. 1993-1994.
The family decided not to put a specific date on the plaque, as they are not fully convinced that she disappeared on January 3rd, 1994.
Coordinates: 52.259058, -7.104798
Imelda Keenan.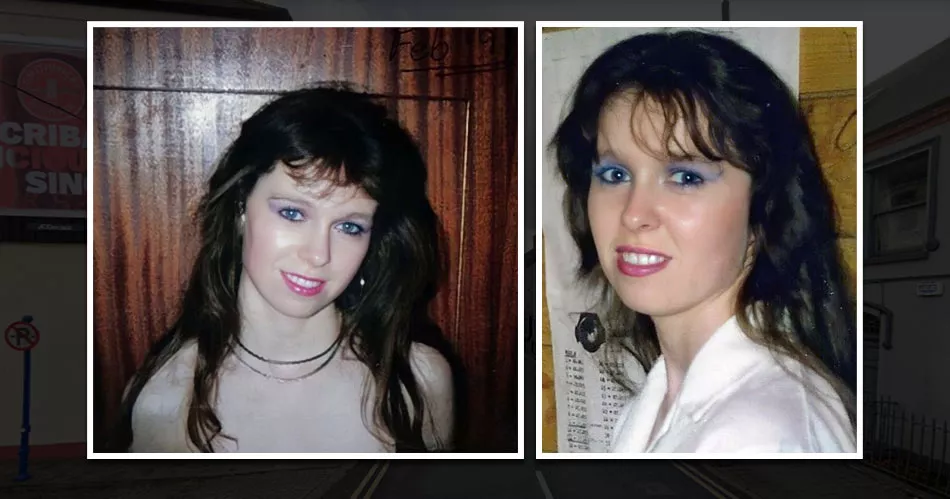 Imelda was 22 years old when she seemingly vanished without a trace.
At the time of her disappearance, she had recently finished an IT course at the Central Technical Institute on Parnell Street (these days, it is called the Waterford College of Further Education).
Please note that the two photographs above have been digitally enhanced.
Closest locations.
Other locations that are relatively close to this place. Roughly 63KM away.
Crime Location in Broadway, Wexford, Ireland Roughly 103KM away.
Crime Location in Moone, Kildare, Ireland Roughly 145KM away.
Crime Location in Tullamore, Offaly, Ireland Roughly 158KM away.
Crime Location in Clondalkin, Dublin, Ireland Roughly 159KM away.
Place of Interest in Rathfarnham, Dublin, Ireland