Globe Motors
Filming Location in Fairfield, New Jersey, United States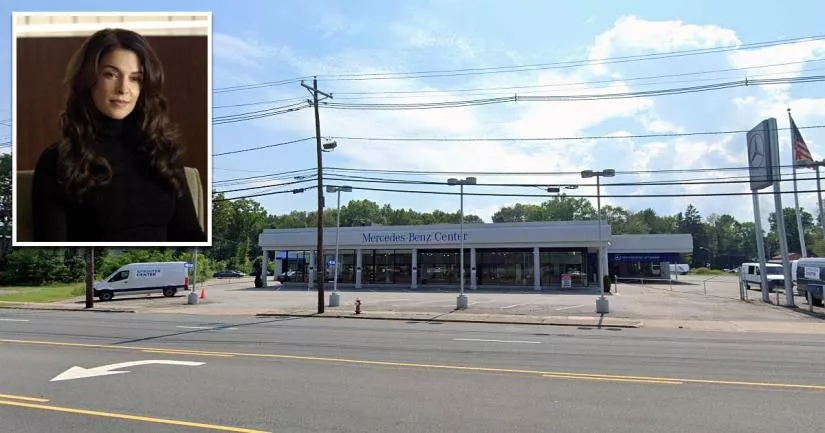 This is the dealership where Tony Soprano's goomah, Gloria Trillo, worked as a sales representative.
At the time of filming, it was called Globe Motors. Since then, it has been rebranded as the Sprinter Center.
After meeting Gloria in the waiting room at Dr. Melfi's, Tony decides to establish contact with her by visiting her workplace.
Following a "test drive," the pair begin a relationship. However, it isn't long before Tony begins to notice that Gloria has serious mental health issues.
Consequently, he decides to end things.
Gloria does not take this news well. Instead of accepting their break-up, she threatens to tell Tony's wife about their affair.
At that point, Tony orders Patsy Parisi to take Gloria for a test drive and warn her to back off.
After driving her out to a remote location, Patsy pulls out a gun and informs Gloria that his face will be the last face she sees if she doesn't leave Tony alone. He also adds that "it won't be cinematic."
Where is the dealership?
Below, you will find the address and the GPS coordinates for this location.
GPS coordinates
The latitude and longitude coordinates for the dealership are:
40.856609, -74.314778
Map
To view directions on how to get there, you can use the Google Maps shortcut below:
Address
The full address for this location is:
Sprinter Center
1230 Bloomfield Avenue
Fairfield
New Jersey
NJ 07004
United States
Directions
It is situated in south Fairfield, on the eastern side of the intersection between Oak Road and Bloomfield Avenue.
Private Property Warning
This is a private property. It is not a public place. Therefore, you should be respectful and not step foot on the property without permission.
Photos
Photos of the dealership and other related images.
---
Test drive
Episode 8, Season 3 - He Is Risen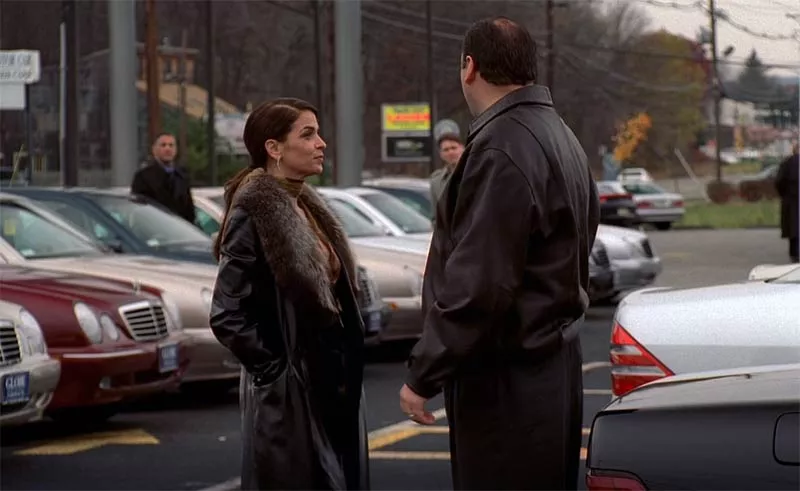 Tony visits the Mercedes dealership and asks Gloria if he can take one of the cars for a test drive.
Shortly afterwards, they end up in bed together on Tony's boat.
"I'll take you anywhere you wanna go."
Episode 9, Season 3 - The Telltale Moozadell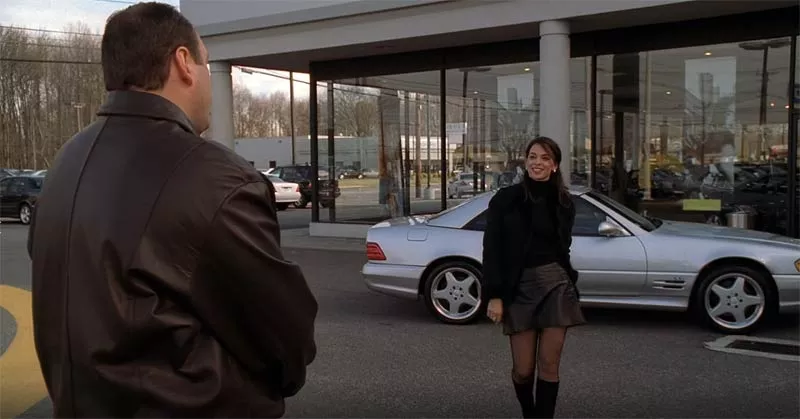 In the next episode, Tony shows up at Gloria's workplace again. This time, he gives her a designer purse as a gift and convinces her to spend the rest of the afternoon with him.
Gloria agrees to leave work if they can go to the zoo.
Closest Locations
Other locations that are relatively close to this place. Roughly 3 miles away.
Filming Location in Fairfield, New Jersey, United States Roughly 4 miles away.
Filming Location in Caldwell, New Jersey, United States Roughly 4 miles away.
Filming Location in Caldwell, New Jersey, United States Roughly 4 miles away.
Filming Location in Verona, New Jersey, United States Roughly 5 miles away.
Filming Location in West Orange, New Jersey, United States