The farmhouse where Israel Keyes murdered Bill and Lorraine Currier
Crime Scene Location in Essex Junction, Vermont, United States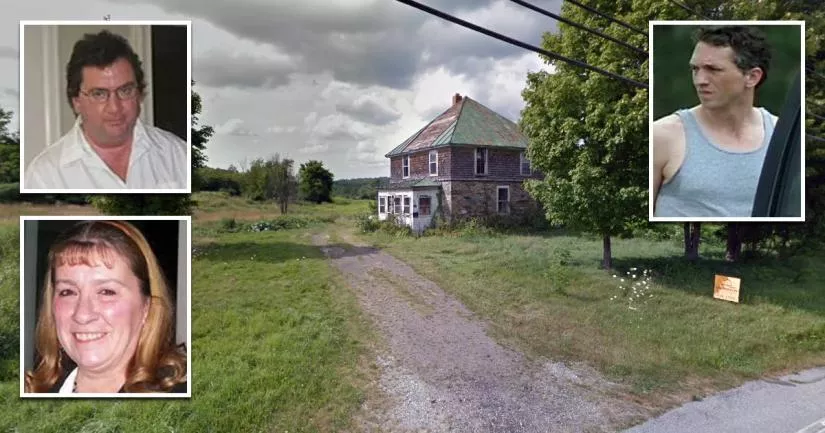 This is the farmhouse where serial killer Israel Keyes murdered Bill and Lorraine Currier.
It is situated at 32 Upper Main Street in Essex Junction, Vermont.
These days, all that remains of the house is an empty, grassy lot.
The property was demolished before Keyes confessed to the crime. As a result, the couple's remains were unknowingly sent to a local landfill before they could be recovered.
On the night of June 8th, 2011, Keyes abducted the Curriers from their home on Colbert Street. He then drove along Route 15 until he reached this farmhouse.
Keyes had reportedly preselected this location because it was empty and there was a realtor sign outside.
After shooting Bill dead, he raped Lorraine and then strangled her to death with a piece of rope. Following the murders, he wrapped their remains in garbage bags and hid them in the basement.
Not long after, the house was torn down and transported to a landfill. Sadly, the bodies of Bill and Lorraine were well hidden among the rubble.
Despite a number of searches, their remains have never been found.
Sub-entry
This location has been marked as a sub-entry. As a result, it might lack certain details. For more information about this subject, please check out the following location:
Where was the farmhouse?
Below, you will find the address and the GPS coordinates for this location.
GPS coordinates
The latitude and longitude coordinates for the house are:
44.504170, -73.092971
Map
To view directions on how to get there, you can use the Google Maps shortcut below:
Address
The full address for this location is:
32 Upper Main Street
Essex Junction
Vermont
VT 05452
United States
Details about the general area
Essex Junction lies to the northwest of Burlington.
Private Property Warning
This is a private property. It is not a public place. Therefore, you should be respectful and not step foot on the property without permission.
Visualize
There is more than one location associated with this entry. To view all of these places on the same map, you can use the following feature:
Closest Locations
Other locations that are relatively close to this address: Roughly 2 miles away.
Crime Location in Essex Junction, Vermont, United States Roughly 8 miles away.
Place of Interest in Burlington, Vermont, United States