Map: The motel where Sam Cooke was killed
The map below shows the motel (black marker) and its related locations.
---
Main Article
The map above belongs to the following article: Death Location in Los Angeles, California
In December 1964, soul singer Sam Cooke was shot dead at this location in the Vermont Vista neighborhood of South Los Angeles.
Related Locations
The following locations are related to the motel. Please note that some of these entries may lack context unless you've read the main article.
---
Martoni's Restaurant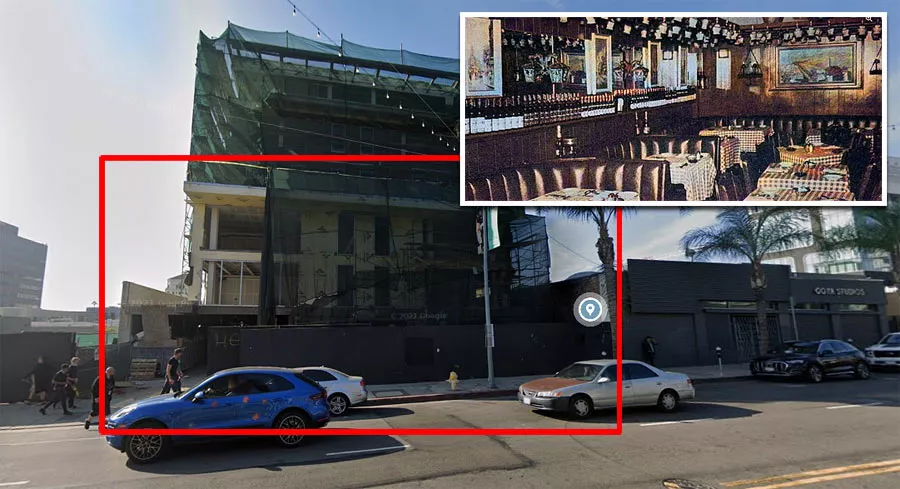 Martoni's Restaurant was situated at 1523 North Cahuenga Boulevard in Hollywood.
This was the location where Cooke had his last meal. It is also the place where he met Boyer.
During the 1960s and 1970s, Martoni's was a popular spot for celebrities, record producers, and Hollywood executives.
Martoni's was roughly 15 miles north of the motel where Cooke was shot. That night, it would have taken the pair 20–30 minutes to drive down Interstate 110.