Map: The location where Jesse James was shot dead
The map below shows the site (black marker) and its related locations.
---
Main Article
The map above belongs to the following article: Death Location in St. Joseph, Missouri
In April 1882, American outlaw Jesse James was shot dead at this location on Lafayette Street in St. Joseph, Missouri.

The gunman was a gang associate named Bob Ford, who hoped to claim a reward for killing the wanted fugitive.
Related Locations
The following locations are related to the site. Please note that some of these entries may lack context unless you've read the main article.
---
Jesse James' house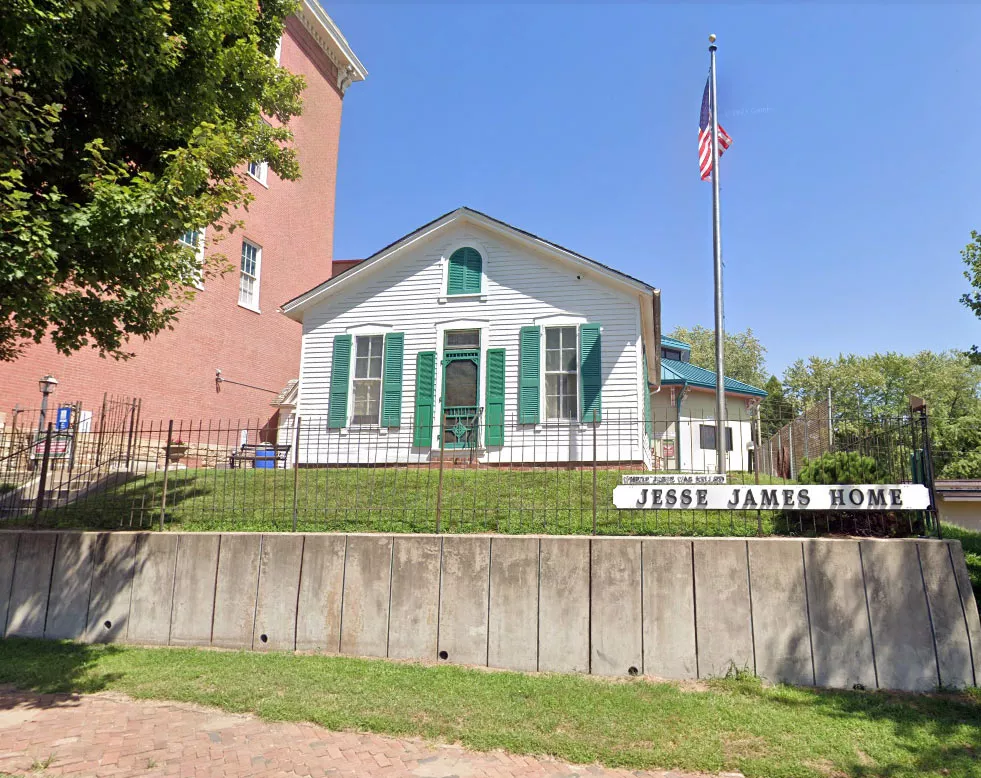 Image source: Google Maps
These days, the house is situated on the grounds of Pattee House, which is a five-minute walk south of Lafayette Street.
James moved into the rented property on December 24th, 1981, under the alias Thomas Howard. At the time, there was a $10,000 bounty on his head.
Following his death, his family found themselves in financial difficulties and were forced to sell all of their belongings.
Although the Ford brothers were eventually pardoned for the murder, they only received a small portion of the reward. Afterwards, they joined a touring stage show and reenacted the shooting for audiences.