Map: The location where Rex Heuermann was arrested
The map below shows the street (black marker) and its related locations.
---
Main Article
The map above belongs to the following article: Arrest Location in Manhattan, New York
Long Island serial killer suspect Rex Heuermann was arrested on this street in Manhattan on the evening of July 13th, 2023.

The following day, he was charged with three of the murders.
Related Locations
The following locations are related to the street. Please note that some of these entries may lack context unless you've read the main article.
---
Arrest location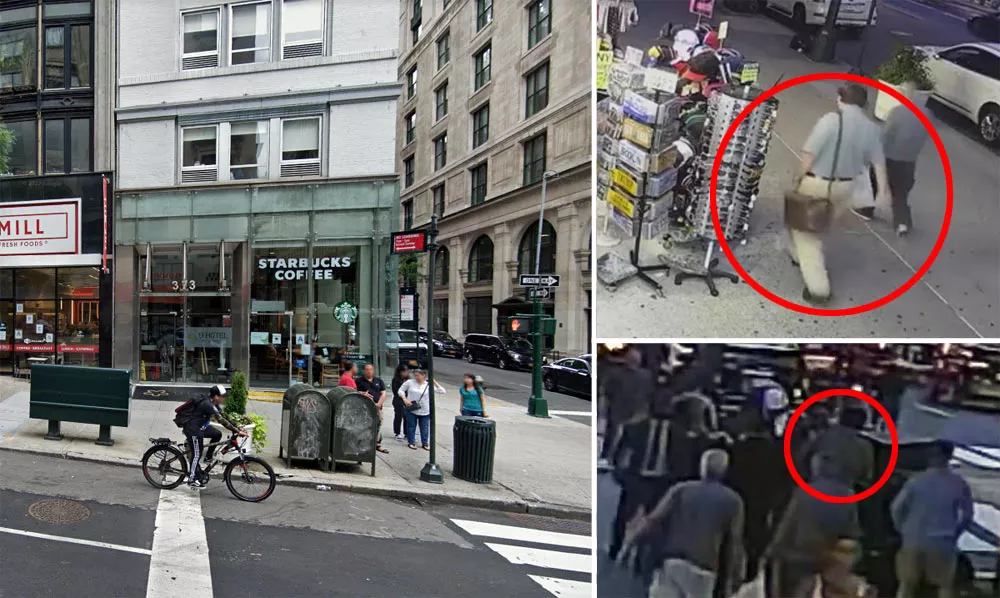 Heuermann was arrested on the evening of July 13th, 2023. At the time, he had just left work and was walking south on 5th Avenue in Midtown Manhattan.
Surveillance footage from a nearby store captured the moment when men in suits suddenly appeared and apprehended him.
RH Consultants & Associates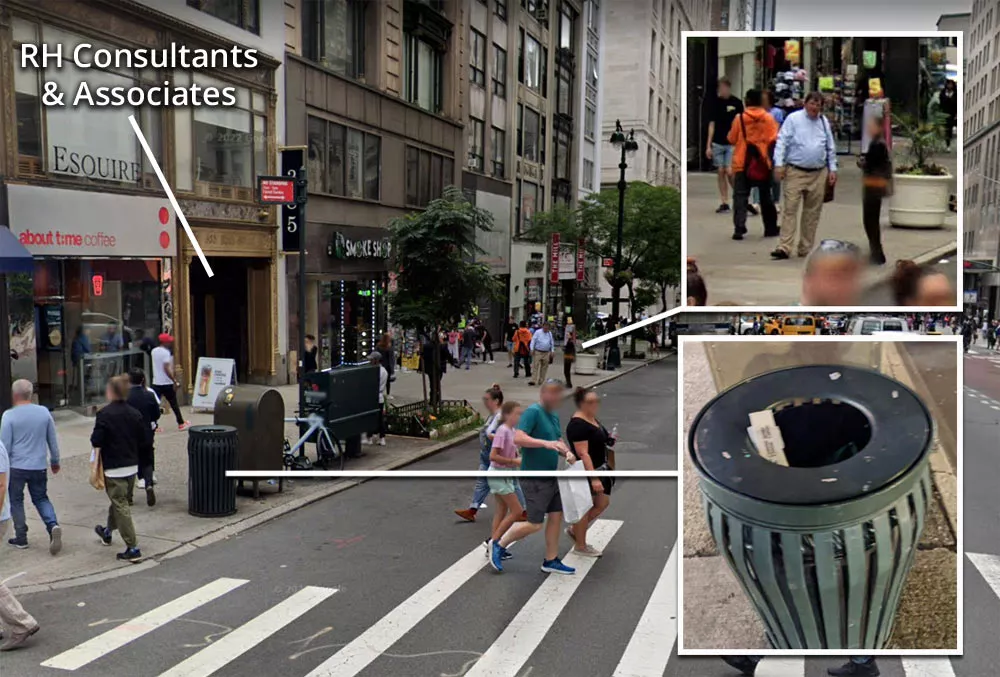 This Google Street View image of the entrance to RH Consultants & Associates was taken in June 2022—roughly 13 months before Heuermann's arrest. By this stage, he had already become the prime suspect in the investigation.
Interestingly, it appears as though Heuermann is actually visible in this image.
On January 26th, 2023, the surveillance team observed him throwing a pizza box into the trash can outside his workplace (visible on the left). After retrieving the box, they sent the leftover crust to the Suffolk County Crime Laboratory for analysis.
A swab from the pizza crust later proved to be a mitochondrial DNA match with the male hair that had been found on Megan Waterman.
Former workplace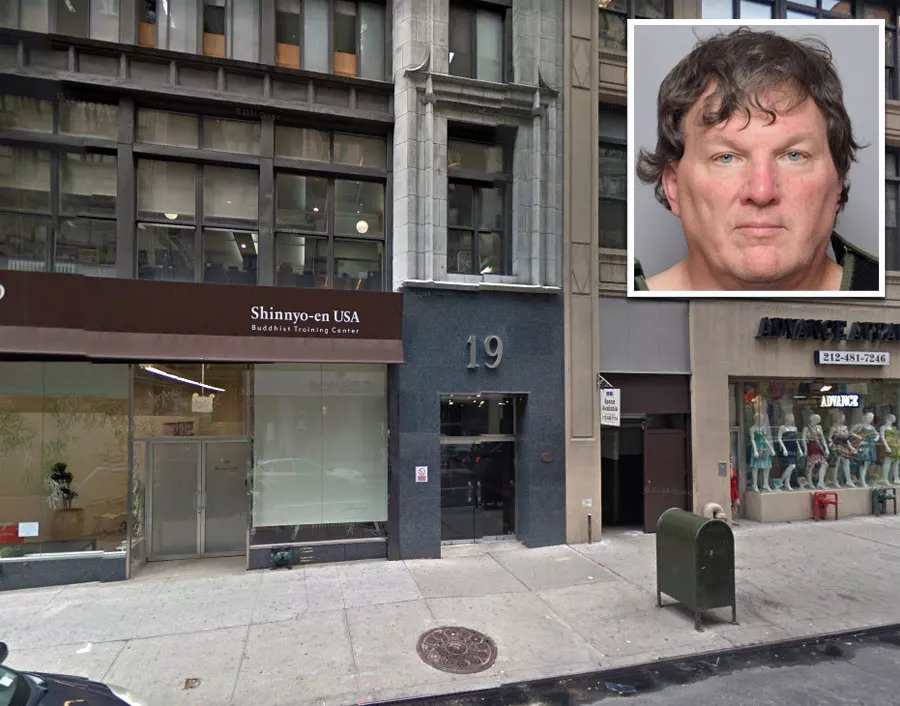 At the time of the killings, Heuermann's architecture company was situated at 19 West 36th Street in Manhattan. This building is just around the corner from where his firm is currently located.
T-Mobile store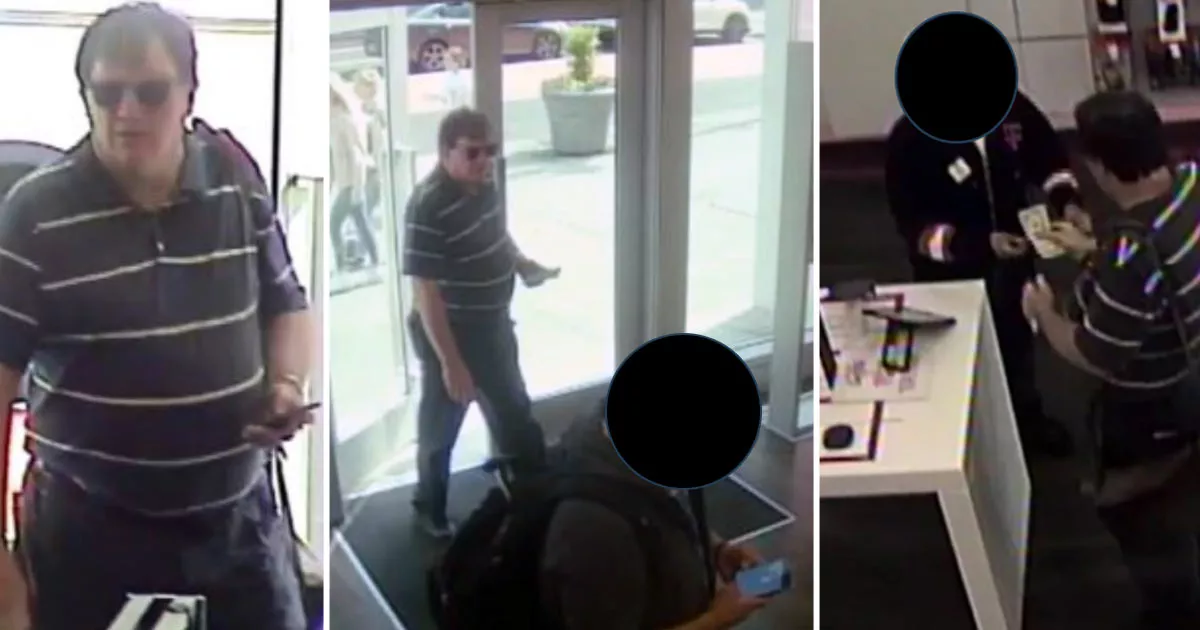 When the task force looked into Heuermann, they discovered that he was using multiple burner phones and fake email addresses. This was significant, as the Gilgo Beach killer (LISK) had used similar countersurveillance measures.
His emails included "[email protected]", "Thawk0[email protected]", and "[email protected]".
On May 19th, 2023, surveillance cameras at a T-Mobile store at 124 West 34th Street in Manhattan captured footage of Heuermann adding additional minutes to one of his burner phones (images above).
After analyzing the usage of these devices, the task force noticed that he was using them to contact sex workers and arrange "hookups" on Tinder. Furthermore, he had also been using the phones to search for information about the Gilgo Case, its victims, and the victims' relatives (among other disturbing content).
The fact that he was still continuing to contact sex workers using burner phones worried investigators, as they believed that it was possible he might kill again.