Map: The location where Ted Bundy's graduation photo was taken
The map below shows the site (black marker) and its related locations.
---
Main Article
The map above belongs to the following article: Photo Location in Tacoma, Washington
Ted Bundy's high school graduation photograph was taken on this pathway outside the Warner Gym at the University of Puget Sound.
Related Locations
The following locations are related to the site. Please note that some of these entries may lack context unless you've read the main article.
---
Puget Sound Fieldhouse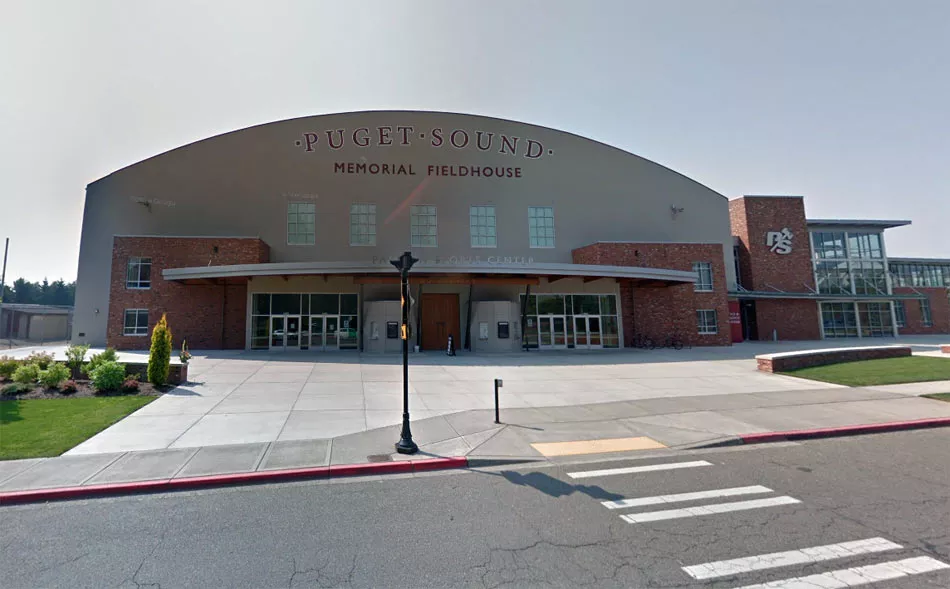 Image source: Google Maps
Bundy's graduation ceremony was held at the Puget Sound Fieldhouse.